Cheapest & Safely Way to Ship Board Games directly from China to Global Backers
Time: Jan 31,2023 Author: SFC Source: www.sendfromchina.com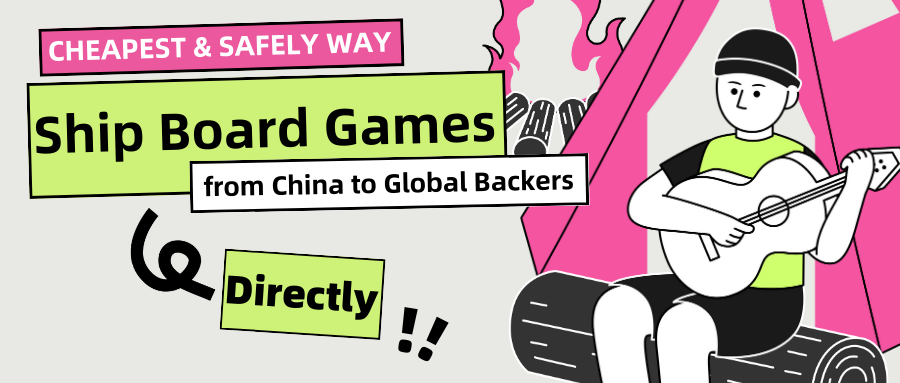 Board games have been super popular nowadays in the world. There are huge fans who are crazy about board games. Many card crowdfunding sponsors are dedicated to promoting crowdfunding success. Crowdfunding publishers should not only set reasonable crowdfunding goals, but also worry about manufacturing, marketing, fulfillment, cost, income, roi, and other unexpected challenges. But the problem is how to ship it to the buyers who come from different parts of the world with the cheapest & safely way. The cost can vary a lot due to different factors. So in this blog, we shall talk about how to ship board games in the cheapest and safest way.


What decides the cost of shipping board games?
1. Type of logistics
In fact, the type of logistics you choose is the major factor in determining cost. The ground ship may be slower but cheaper in comparison to air shipping, but air shipping will get your games where they need to go sooner and faster. Additionally, if you have items requiring temperature control or extra protection during transit, you'll want to use more secure logistics. For example, you can use postal service, economic line, or express delivery.


2. Package weight & size
The heavier the product, the higher the charges to send it out because of additional postage needed. Moreover, the bigger a package is in size, due to extended dimensions or an irregular shape, it requires additional material to transport, making shipping more expensive. It's important for game publishers to know these costs upfront so that they have an idea of how much they are spending on global shipping.


3. Transportation distance
How is the cost of shipping determined? In most cases, it comes down to transportation distance. The further an item has to travel to get to its destination, the more expensive it will come- after all, extra labor and materials are needed to get an object thousands of miles away. Imagine that sending a package from the US to China is definitely more expensive than sending it to Canada or Mexico. You can get some tips to reduce kickstarter shipping.


The best way to pack a board game is to start by sorting out all the elements of the game and dividing them into their designated space inside the game box. If the box doesn't come with built-in compartments, use bubble wrap to protect each element from getting damaged during transit.

After that, place a few sheets of packing paper on top for extra safety, and then seal the game box lid with tape. Next, transfer this box to a shipping container and fill any remaining space with packing materials like stuffing paper, airbags, etc. Blocking excess movement reduces the chances of board game pieces getting displaced or destroyed mid-transit. Securely­ seal the container using lots of tape to prevent any damage and you're good to go.

If you need to transport your board games or playing cards safely, then it's critical to keep the box and its contents intact. Taking the extra effort of securing both the box itself and its contents can make a world of difference in protecting your valuables. Edge protectors are a great way of doing this, as they will help ensure that the corners aren't damaged during transit.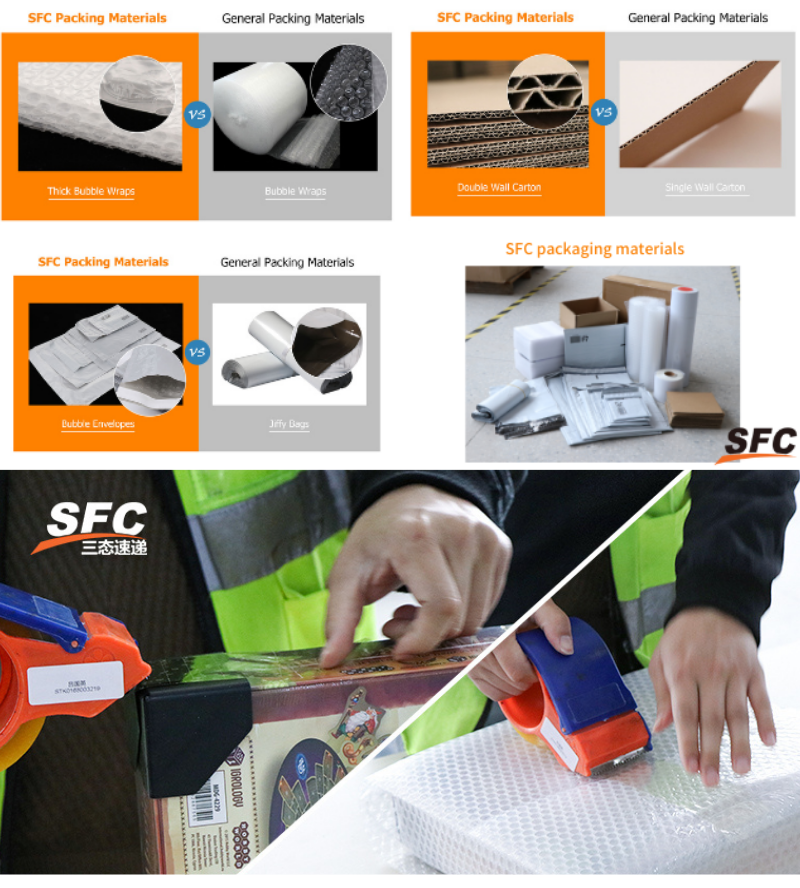 How to ship the Board Games in the best way?

The best way to ship board games is to make sure they have a secure spot in whatever mode of transportation you are using. If you choose ground transportation, it is best to pack the games securely into a box so they won't be jostled around, and if you choose flight, keep them with your carry-on luggage instead of checking them since they can more easily be damaged during rough handling by baggage handlers.

Additionally, make sure all the pieces remain in their original box or container to avoid losing any pieces. Taking these steps will ensure that the board game you are transporting arrives safe and sound at your destination.


How to choose a better logistics solution (take starting from China as an example)
If you have a large number of supporters(potential clients) in a particular region, it will be cheaper to use bulk shipping.


A. Bulk shipping to the destination country, then use local logistics for shipping
Bulk shipping is a great way to start as it expedites the process while also reducing costs dramatically. Then, local courier delivery can provide close attention to detail and faster freight services, allowing customers' packages to arrive safely and securely at their doorstep. Together, bulk shipping and local courier service can offer a comprehensive logistics option that ensures efficient, reliable freight solutions.

If you have a small number of supporters(potential clients), or if they are located in a dispersed area, then using direct shipping is more appropriate.


B. Select China Fulfillment center, direct shipping from China to other countries
i.Postal Service
China Post Group Corporation (CPC) is a leading provider of fulfillment services for businesses looking to ship directly from China to other countries. CPC offers complete solutions in shipping, warehousing and freight forwarding.
Along with their extensive network of international offices, they provide customers with the most reliable and cost-effective approach to navigating the complexities of imports and exports between China and other countries. Their 24/7 online customer support provides real-time tracking of shipments, which adds tremendous value to the service they offer.


When opting for an economic line, buyers can benefit from competitively priced shipping rates with faster delivery times compared to traditional air and sea freight services. With access to accurate inventory tracking, experienced logistics staff, and streamlined documentation processes, the choice of using a fulfillment center in China is proving to be an attractive option for international shipping.

Here is a
successful games fulfillment case
by SFC, perhaps it will help you to clarify your shipping requirements, and you can also learn

more tips about how to save on kickstarter fulfillment costs

.


iii Express delivery
Express delivery greatly reduces delivery times; customers can receive their items within days instead of weeks. Additionally, express delivery eliminates costly customs fees and procedures that can accompany traditional postal carriers.

Not only are items delivered faster, but they also bring more value to the customer as they ultimately will pay less for the product due to reduced overall costs. All these advantages make Direct Shipping from China via Express Delivery a smart choice for any business looking to expand its customer base abroad.


iv Customized way (to ship large board games)
SFC Fulfillment center is equipped with the latest and greatest logistics technology, offering customers reliable and accurate tracking information and packages delivered in a timely fashion. Moreover, they offer customized shipping solutions that can easily be tailored to your specific needs.

You can customize packaging materials, transit times, volume discounts, and even book international air freight services, which are usually more expensive than ground or ocean freight but have much faster delivery times. This is very suitable for large board games.


1. Early quality inspection to identify problems
With China's growing expertise in eCommerce, there are numerous advantages for anyone itching to
outsource order fulfillment
. Not only do the vendors offer highly cost-effective logistics solutions, but they also have the capability to provide early quality inspections that can identify any potential issues in the product flow before they become an obstacle. Having this layer of critical analysis lowers the margin of error and allows businesses more time to plan alternative solutions if necessary.


2. China fulfillment fees are cheaper than overseas fees
With fulfillment fees rising in many parts of the world, it can be difficult to maintain a cost-effective shipping strategy. By making use of China's extensive and efficient infrastructure, businesses can drastically reduce the cost of fulfilling orders overseas without compromising on quality. Although there is the issue of language barriers with product descriptions and customer service for certain regions outside of China, these lower fulfillment fees make it well worth the extra effort.

If you are interested on SFC fulfillment services, you can

get a quickly quote

now!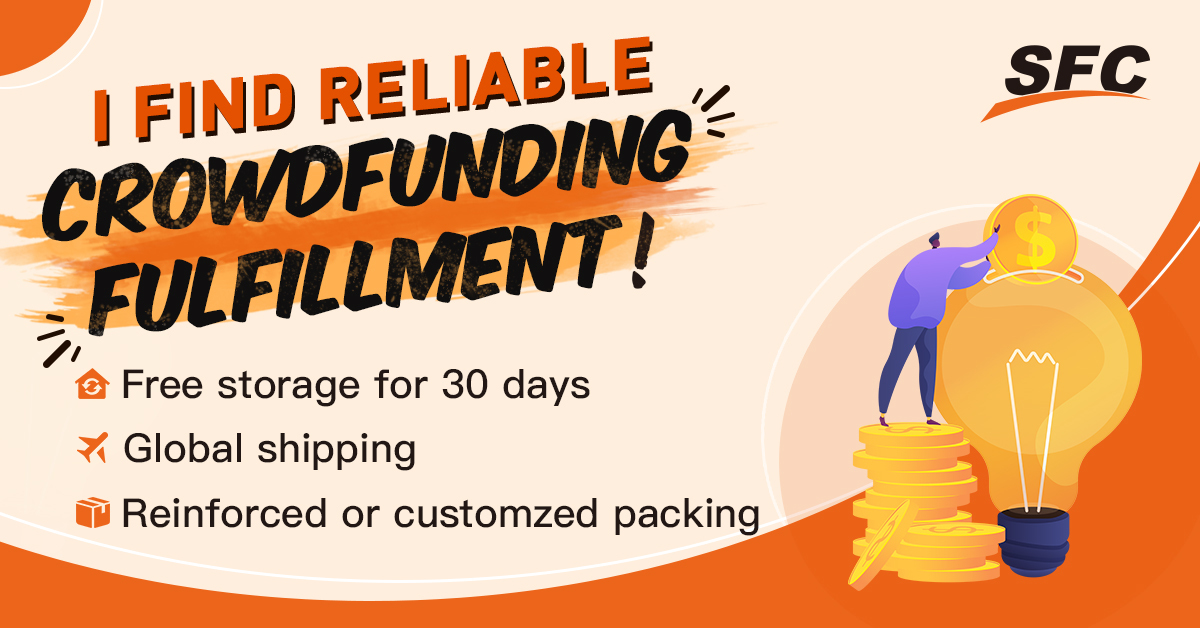 The benefits of Kickstarter boardgames shipping
1. Perfect for sellers with low budgets
Kickstarter boardgame shipping is an incredibly useful tool for sellers with limited budgets who need to ship products quickly and efficiently. The lower courier rates, cost-effective packaging, and reliable delivery times help level the playing field for merchants who may not be able to match their larger competitors on prices.

Not only does Kickstarter board game transportation come with major benefits in terms of cost, but it also offers sellers peace of mind knowing that their goods are being protected until they get to their end destination.
Many shipping companies who specialize in Kickstarter boardgame transport also offer additional features such as tracking tools and customer service, so sellers can have all the information they need on their shipments at the click of a button.


2. High return on investment
With a low upfront cost and minimal risk, there is greater potential for a greater return than with traditional retail platforms. Plus, being able to launch new board games directly to consumers, bypassing the retailers can be an appealing proposition to game designers.

These games don't need any additional advertising campaign or marketing expense when launched on Kickstarter, leaving more of the profits from sales available for the business. The money saved from a lack of advertising combined with low upfront costs allows for more resources dedicated to development and production, further easing transportation obstacles when launching a new board game.


3. Large market
New and established businesses can take advantage of responsible shipping practices like recyclable packaging materials and they can also reach a much larger market. Shipping services use secure methods like tracking numbers and insured packages to make sure your product reaches its destination safely and sound.

This allows boardgame fans in all parts of the world to get access to the latest rule books, expansion packs, and more without worry or stress – allowing huge companies and small businesses alike to benefit financially from this booming industry. You also can transition from crowdfunding to eCommerce smoothly

Post Views:
948
Get a Custom China Fulfillment Solution with
FREE

Storage for

30 Days

Want to know about our services, fees or receive a custom quote?

Please fill out the form on the right and we will get back to you within a business day.

The more information you provide, the better our initial response will be.
Get a Custom China Fulfillment Solution with
FREE

Storage for

30 Days