How to Perform Crowdfunding Fulfillment at Least Cost?
Time: Mar 24,2022 Author: SFC Source: www.sendfromchina.com
As is known to all, there are four kinds of crowdfunding campaigns for business, namely donation-based funding, equity funding, debt-based funding and reward-based funding. But only one kind needs crowdfunding fulfillment, that is reward-based funding, contributors receive tokens, products or services in return for their donations. So today SFC will focus on reward-based funding, and reveal the secrets to improve your cost-efficacy of crowdfunding fulfillment.
Crowdfunding fulfillment refers to the whole process of fulfilling backers' crowdfunding rewards, which includes warehousing management, pick and pack, product shipment and door to door delivery. Essentially speaking, fundraisers generally launch reward-based funding campaigns on platforms such as Indiegogo and Kickstarter to raise money for their projects, and promise to send Indiegogo backers, Kickstarter backers and other platform backers crowdfunding rewards such as tokens, products and services once the money are raised. But most creators are startup companies or growing businesses, they don't have their own warehouse and logistics system, so they have to entrust a 3PL provider to help them perform crowdfunding fulfillment.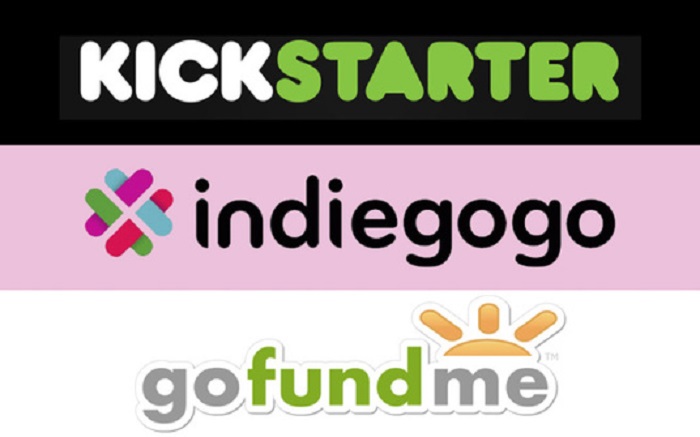 II. Why is Crowdfunding Fulfillment Important?
1. The key to a successful crowdfunding campaign.
Crowdfunding fulfillment is the last step of a crowdfunding campaign, so people always deems crowdfunding fulfillment as the key of a successful crowdfunding campaign. As mentioned by Kickstarter, when a project is successfully funded, the creator is responsible for completing the project and fulfilling each reward to the best of their abilities.Their fundamental obligation to backers is to finish all the work that was promised, honestly address backers' concerns, and deliver rewards. Only if all backers receive the crowdfunding rewards perfectly can a crowdfunding campaign get truly success.
2. Attract crowdfunding backers for crowdfunding campaign in Indiegogo or Kickstarcter.
A crowdfunding campaign is essentially a presentation to the thousands of people located on the platform. It can not only help people learn more about the product or service they are looking to launch, but also can show the crowdfunding rewards they will provide to their backers. If their crowdfunding rewards are attractive and their crowdfunding fulfillment are reliable, they will win more support and accelerate the success of crowdfunding campaign.
3. Accumulate backers for next crowdfunding campaign.
Some sellers periodically launch crowdfunding campaign, so their Indiegogo backers, Kickstarter backers and other platform backers may be the potential investors of their next crowdfunding campaign if the previous crowdfunding fulfillment meet backers' expectations. Some of SFC's crowdfunding customers said that they have accumulated a lot of loyal backers and their next crowdfunding campaign is easier since SFC provided them with satisfied crowdfunding fulfillment services.
III. How to Improve Your Cost-efficacy of Crowdfunding Fulfillment?
Since crowdfunding fulfillment is so important, most people would like to spend a lot of money in performing crowdfunding fulfillment. However, expensive crowdfunding fulfillment does not equal to good crowdfunding fulfillment, there are still some crowdfunding creators complain that they still cannot get good feedback from their crowdfunding backers with such a high cost. Actually, the reason lies in the importance of crowdfunding fulfillment they attached on are wrong and their money are not well spent.
For a high cost-efficient crowdfunding fulfillment, it must be the one which can get the most benefit at the least cost. SFC provides crowdfunding fulfillment services to help customers ship from China to over 220 countries and regions over the past 10 years, so SFC accumulated rich experiences in crowdfunding fulfillment. In the following, SFC will reveal the secrets to improve your cost-efficacy of crowdfunding fulfillment according to its rich experiences.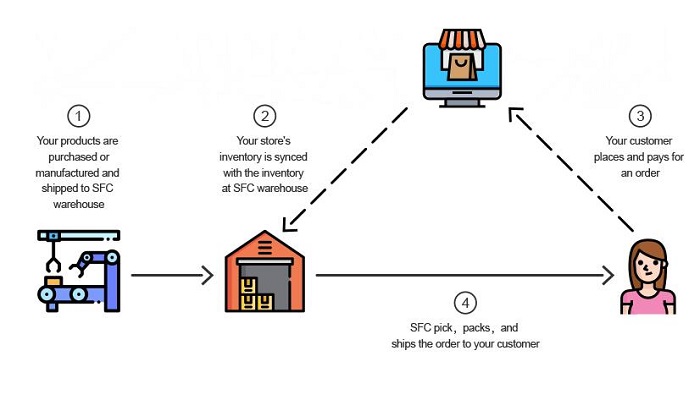 1.Store your crowdfunding reward in a manner of free, efficient and reliable.
1)
30 days free for storing in SFC's Warehouse
.
As we know, most creators don't have their own warehouse and logistics system, and their crowdfunding rewards are generally not stored for too long, so a temporary warehouse for transit is needed. If creators spend a month's storage fee to store 2-3 days, it's a great waste. SFC provides 30 days storage free for its crowdfunding customers, so the customers can save a lot of storage fees.
2) Sound warehousing management
When the crowdfunding rewards entered into SFC's warehouse, SFC will provide regular warehousing management services like handling general products, including load and unload the crowdfunding rewards in SFC's warehouse, and label number to each reward.
3) Quality Check
Most crowdfunding customers are foreigners, but their suppliers are in China, so they can't check their products directly. SFC helps the crowdfunding customers check the quantity and quality of the crowdfunding rewards, and refuses to accept substandard products. Thus, it can improve crowdfunding backers' satisfactions, and bring benefits to the creators.
2. Make crowdfunding rewards'

picking and packing

more attractive.
1) Using novel and beautiful packaging
Many crowdfunding rewards focus on novelty and innovation, so a novel and beautiful package is also important. SFC provides custom packing solution, thus customers can choose and design their favorite packaging material according to their needs and budgets.
2) Use reinforced packing material for fragile goods
Since most crowdfunding rewards will be shipped for a long time, and some of them are fragile, so SFC attaches importance to using reinforced packing material to avoid damage during long-distance transportation. If the packaging isn't reinforced, the backers will be dissatisfied with such campaign, and the crowdfunding campaign will be affected.
3) Print brand labels
Some customers may want to promote their brand by sending the crowdfunding rewards, and SFC will help them to print the brand on the rewards. In this way, it will promote the brand awareness and increase potential customers for the crowdfunding creators.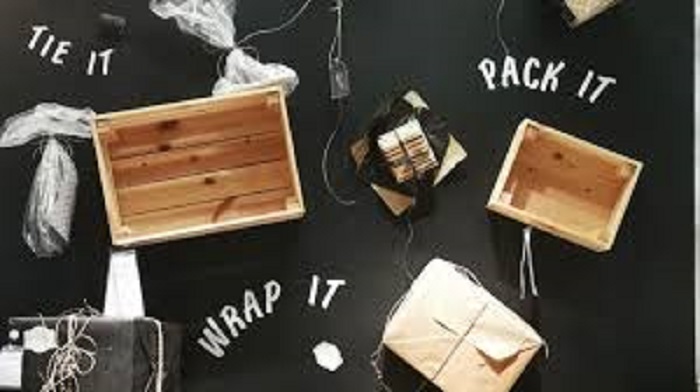 3.Ship crowdfunding rewards with custom solutions.
1) Worldwide crowdfunding fulfillment.
As one of the largest order fulfillment center in China, SFC's business scope covers over 220+ countries and regions, and it develops over 60 logistics routes. So it can accept worldwide crowdfunding fulfillment orders. The crowdfunding can save time and money to use an individual fulfillment center to fulfill all crowdfunding rewards.
2)
Multi-channel logistics solutions
to meet your needs.
SFC develops over 60 logistics routes, which includes express, special line, post and FBA, so it can provide custom logistics solutions for its crowdfunding customers. Express is fast, post is cheap and special is our main route, so SFC can meet all your needs.
3) Accept orders with no IOSS.
Some crowdfunding customers' rewards have no IOSS, and they are not accepted by most 3PL providers. While SFC can accept such rewards, it fulfills such orders by providing custom DDP plan for their crowdfunding customers.
4) Real-time track your crowdfunding rewards.
For a majority of crowdfunding backers, they will expect day and night to receive the crowdfunding reward once the crowdfunding campaign they supported is completed, so the real time logistics status of the crowdfunding rewards is important for them. SFC provides every crowdfunding backers with the tracking number, so they can track their reward in SFC's official website.
Stop wasting money with no good feedback from your crowdfunding backers. I hope SFC's article can help you to achieve good crowdfunding fulfillment and receive the biggest benefits from your crowdfunding campaign.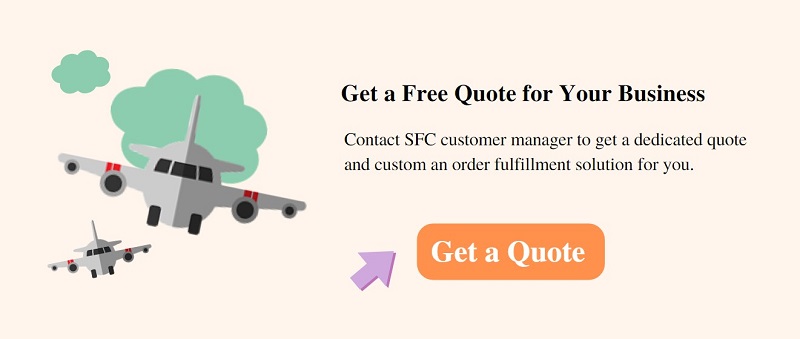 Post Views:
22913
Get a Custom China Fulfillment Solution with
FREE

Storage for

30 Days

Want to know about our services, fees or receive a custom quote?

Please fill out the form on the right and we will get back to you within a business day.

The more information you provide, the better our initial response will be.
Get a Custom China Fulfillment Solution with
FREE

Storage for

30 Days