Easy online Kickstarter fulfillment
Take the headache out of packing, shipping, inventory management and order management with our powerful and user-friendly web-based platform.
Rewards fulfillment is a critical part of a successful crowdfunding campaign, but it is not exciting to learn. When it comes to in-house fulfillment, you would inevitably involve in something time-consuming, i.e., warehousing, picking & packing, shipping and etc. To have overall cost well under control, you need to negotiate with multiple service providers, which can be complex and tedious.
Fortunately, a simpler and less expensive service, like SFC provides, is here to avoid you from these hassles, with this innovative way, your orders will be shipped directly from China to individual backers around the world!
We streamline receiving, warehousing, packing and shipping and other value-added services involved in kickstarter rewards fulfillment into a package solution.
Ship all your inventory to SFC
Receive inventory level and manage orders in SFC's software
Pack and ship your backer rewards
Backers gets your product and are happy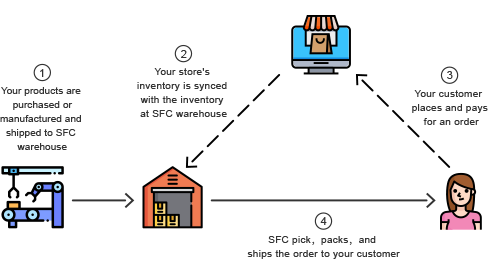 Robust fulfillment features for any size Kickstarter campaign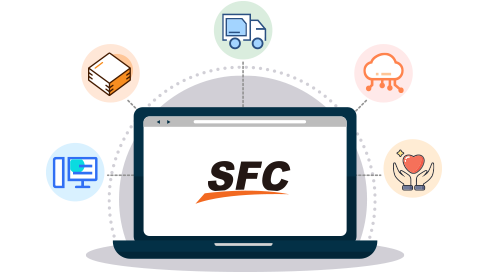 Web-based platform
Entirely online platform
Super simple and easy to use interface
Batch order upload
Real-time view of inventory, products, orders and tracking
Custom packaging
Bubble wrap, protect corner…
Sticker, inserts…
Kitting & assembly
Optimized shipping
All shipping options - DHL, UPS, Fedex…
Same day pick, pack and ship service
We compare for the best rate
Worldwide coverage shipping
Sync almost any shopping cart
Reach new markets – Shopify, Amazon, Ebay, Woocommerce…
Automatically fulfill orders from your ecommerce store
We compare for the best rate
Worldwide coverage shipping
Expert customer support
Dedicated account manager
With 1000+ kickstarter projects served, we deserve your trust
Why Sendfromchina?
Shenzhen is one of biggest manufacturing and transporting hubs of the world and near the world's largest air-freight hub, Hong Kong. SFC's headquarter and warehouses are just located in Shenzhen, what this means for you is the fastest shipping time and lowest international shipment costs for all your kickstarter orders.
If you have your kickstarter rewards manufactured in China, then Get a Quote or Contact Us now! We will provide you with the most suitable fulfillment solution for your kickstarter project.