10 Crowdfunding Problems Will Kill Your Crowdfunding Campaign
Time: Oct 19,2022 Author: SFC Source: www.sendfromchina.com

Crowdfunding is favored by small entrepreneurs or startups because it helps them (who have an idea but don't have enough money) raise start-up funds for their projects or businesses. Generally, entrepreneurs start crowdfunding campaigns to display their services and products on crowdfunding platforms to attract crowdfunding backers, and their crowdfunding fulfillment center partners help them send promised crowdfunding rewards to each backer after campaign success.
It sounds simple as each crowdfunding step is not so complex, but the truth is that not all crowdfunded projects achieve their crowdfunding goals, and the crowdfunding success rate is scant at 22.4%. This is because many unimpressive crowdfunding mistakes may hinder your crowdfunding success. This article will tell you the top 10 crowdfunding problems that crowdfunding creators make, and guide you on how to avoid these mistakes to improve your crowdfunding success rate.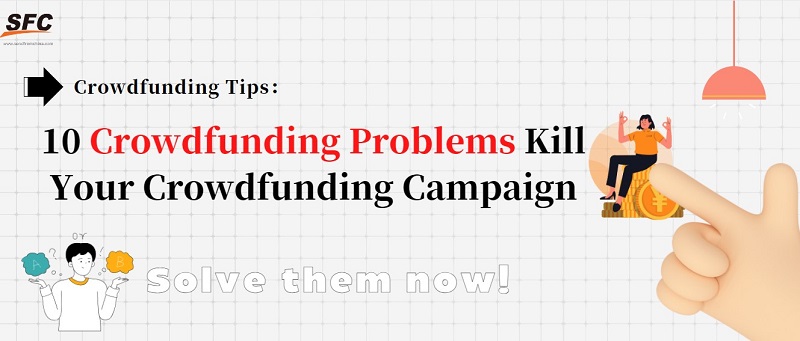 Content:
Whether you're launching a crowdfunding project on Kickstarter, Indiegogo, or any other crowdfunding platform, the crowdfunding process and the crowdfunding marketing strategy are the same, and the crowdfunding problems you may have are the same. The list of crowdfunding problems and its solution is enough for you to save at least 95% of the detours.
It's dangerous for crowdfunding creators to push forward crowdfunding campaigns without detailed research. Many crowdfunding initiators don't have the time and energy to do research and end up having to spend more time correcting mistakes to follow the rules and regulations of crowdfunding after violating them, which is not worth it.
You're not the first one to launch a crowdfunding campaign for such a product or service, and there have been many successful and unsuccessful crowdfunding cases on crowdfunding platforms, which will benefit you a lot in promoting campaign success.
Remember: the more detailed research you do in the preparation stage, the more smooth your crowdfunding project will go.
A crowdfunding campaign without a goal is like a ship without a rudder. Making a detailed crowdfunding schedule and setting achievable and measurable crowdfunding goals (including fundraising goals, crowdfunding budgets, and crowdfunding marketing conversion rates) will guide you to achieve campaign success.
Many crowdfunding tools offer crowdfunding templates to help you manage the crowdfunding process and crowdfunding data easily, so you can use them directly.
The article " How to Set an Achievable Funding Goal for Your Crowdfunding Campaign?" will tell you how to set crowdfunding goals, track the crowdfunding progress, and add Kickstarter stretch goals to achieve crowdfunding success.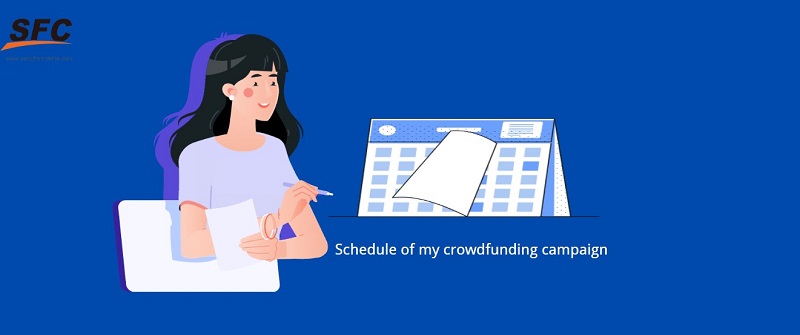 There are three types of crowdfunding, that is peer-to-peer lending, equity crowdfunding, and rewards-based crowdfunding. Starting a campaign on the wrong platform where the crowdfunding audiences are mismatched will not be easy for you to reach the fundraising goal.
As to rewards-based crowdfunding, Kickstarter and Indiegogo are the top two platforms with large traffic and are followed by Patreon and ArtistShare. However, these four platforms have different emphases.
● Kickstarter: focuses on creative and tech projects.
● Indiegogo: focuses on tech and innovation, creative works, and community projects.
● Patreon: focuses on artists, musicians, and digital creation.
● ArtistShare: focuses on musicians' creation.
In addition to taking crowdfunding type and industry attributes into consideration, the campaign cost and the terms and conditions are also the reference standard while choosing suitable crowdfunding platforms.
The audiences of the crowdfunding platform are your potential backers. Knowing their preferences and needs are of great importance in choosing attractive products and crowdfunding rewards, and writing persuasive promotion materials for your crowdfunding project.
You can judge your audiences' preferences and needs based on the characteristics of your crowdfunding platforms and successful crowdfunding cases.
It's not enough to promote your crowdfunding project through the crowdfunding platform alone. Smart crowdfunding initiators often resort to a range of free/paid crowdfunding marketing methods to expand their audience pool.
You can turn existing customers into potential backers through crowdfunded email marketing, attract stranger backers through social media marketing and blog posting, and entrust crowdfunding marketing agencies to help you get supporters.
These marketing methods may generate some fees, you'd better know How Much Will Crowdfunding Marketing Costs? (Marketing channels and their budgets) and set aside marketing fees for your campaign on the stage of preparation.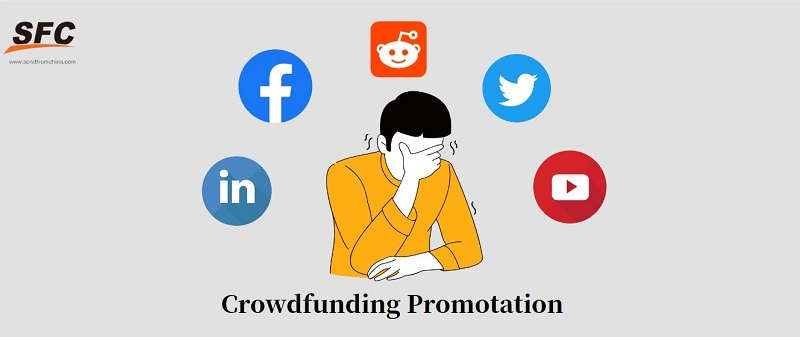 Crowdfunding is essentially about getting people to pay for your project. There are a lot of new projects released on crowdfunding platforms every day, and to make your project stand out, your product content and marketing slogan must be compelling enough.
To make your marketing materials more attractive, you can take A/B testing to improve your pitch, hire a copywriter to create quality marketing blogs, and use video editing tools to create beautiful Youtube videos (unboxing videos/using tutorial videos).
Based on past experience, video marketing works better than text-only marketing.
While it's not mandatory to reward backers, giving a substantial reward will definitely make your project more attractive. Sometimes backers support your project just to get a crowdfunding reward. A crowdfunding reward can be a product you crowdfund or something else, it's completely up to you.
Miscommunication can be fatal to your crowdfunding project. It is very important to keep close communication with customers whether for the project introduction in the early stage, the project progress notification in the middle stage, or the production delay/award fulfillment report in the late stage.
Maintaining effective contact with your backers throughout the project can increase their confidence in your crowdfunding project/product.
Crowdfunding reward fulfillment is the last but not the least part of your crowdfunding campaign because your project cannot be declared a success until your backers receive intact rewards. In addition, satisfying reward fulfillment will retain backers for your next campaign.
To make sure you don't slip up at the last step, you can choose a third-party order fulfillment center to store, package, and ship your crowdfunded rewards. If your crowdfunding rewards are made in China, SFC-SendfromChina can be your China Fulfillment Center.
ADVANTAGE:
1. 60+ logistics channels: postal (cheap), express (fast), special line (advantage)
2. Free 30 days warehouse rent
3. Customized packaging + consumables solutions
4. Total quotation of the project
5. No IOSS can be sent (DDP scheme)
6. 1-1 account manager, 24H Response
7. Send tracking info email to recipients automatically
8. Separate customs declaration: tax refund
9. API Integration with main platforms such as Amazon, eBay, ae, and Shopify...
To get a pleasant price, you can click the below button to contact SFC.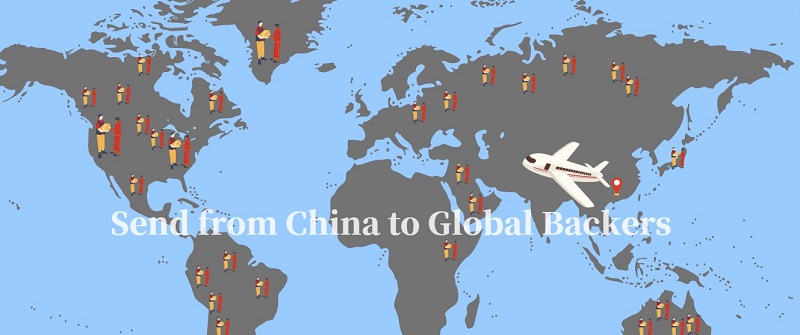 Crowdfunding success is the joint goal of you and your backers. Backers know more about themselves, and they can propose some constructive suggestions. In addition, taking their advice will make them feel respected and enhance their sense of identity and participation.
Case: Audeze's Mobius headphones Crowdfunding Projects.
Problem: Mobius headphones were designed and manufactured in the California factory of Audeze LLC, but were assembled in Shenzhen, China. So its problem is how to complete crowdfunding fulfillment (assemble the 7 parts of the headphone and put them into one package).
Solution: Audeze found SFC to handle crowdfunding headphones fulfillment, and SFC customized packing and shipping solutions for Audeze based on its problems and requirements.
To get a successful crowdfunding campaign, you need to avoid the above 10 crowdfunding problems. If you want to learn more crowdfunding tips and knowledge, click Crowdfunding Fulfillment. If you want to get SFC's quote, you can also click on the picture below.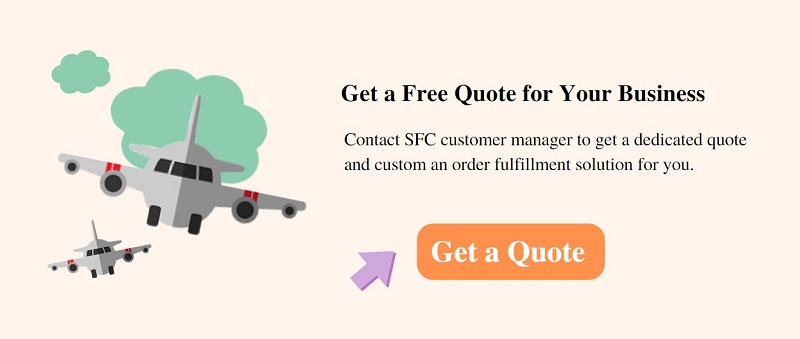 You may also be interested in:
1. How to Set an Achievable Funding Goal for Your Crowdfunding Campaign?
2. Tips for Crowdfunding:How to Predict & Promote Crowdfunding Success?
3. Crowdfunding Success Stories: How To Make Crowdfunded Projects Better?
4. How to Perform Crowdfunding Fulfillment at Least Cost?

Post Views:
1060
Get a Custom China Fulfillment Solution with
FREE

Storage for

30 Days

Want to know about our services, fees or receive a custom quote?

Please fill out the form on the right and we will get back to you within a business day.

The more information you provide, the better our initial response will be.
Get a Custom China Fulfillment Solution with
FREE

Storage for

30 Days