Tips for Crowdfunding: How Much Will Crowdfunding Marketing Cost?
Time: Sep 15,2022 Author: SFC Source: www.sendfromchina.com
As getting enough crowdfunding backers is an important metric to predict and measure a successful crowdfunding campaign, crowdfunding creators will generally do some crowdfunding marketing to promote their crowdfunding campaigns. Crowdfunding marketing may generate certain expenses, so you'd better take into account marketing fees into your crowdfunding costs in advance to make sure the crowdfunding project moves on smoothly.

CONTENT:



I. How Much is Needed for a Successful Crowdfunding Campaign?
II. How to Market a Crowdfunding Campaign? (Marketing channels and its budgets).
III. Successful Crowdfunding Campaign Examples.
IV. Optimize Your Crowdfunded Projects Through SFC Fulfillment.
Before discussing the marketing budget, we need to know how much crowdfunding costs are needed for a successful crowdfunding campaign, and then caculate the budget for each expense. When your budget is tighten, it becomes more important to spend your money where it counts the most.
① Crowdfunding Platforms Charges: Each crowdfunding platform will charge you a certain percentage fee of the funds you raised. Typically, crowdfunding platform fees range from 5% to 12%. As to the specific expenses, it depends on the charging rules of the crowdfunding platforms you choose. The platform charging rules will be mentioned later.
② Crowdfunding Marketing Fees: You can promote crowdfunding campaign free, but the promotion effect may not work out as you expect. Most effective crowdfunding marketing channels require payment, so you need to make a detailed crowdfunding marketing plan in the preparatory stage of the campaign and set aside enough marketing costs.
③ Production Fee of Crowdfunding Awards: If you promised to send backers crowdfunding rewards after your crowdfunding success, you shall budget for design and manufacture costs. The more crowdfunding backers you have, the higher your crowdfunding reward manufacturing cost will be. But you can ask your supplier or manufacturer for a discount to reduce your manufacturing costs.
④ Crowdfunding Fulfillment & Shipping fees: Crowdfunding fulfillment & shipping is the key to your crowdfunding success, so you may cost a lot in fulfilling crowdfunding rewards. However, you can also save fulfillment & shipping expenses by grasping 6 Tips To Save Your Kickstarter Shipping Costs and learning How to Perform Crowdfunding Fulfillment at Least Cost.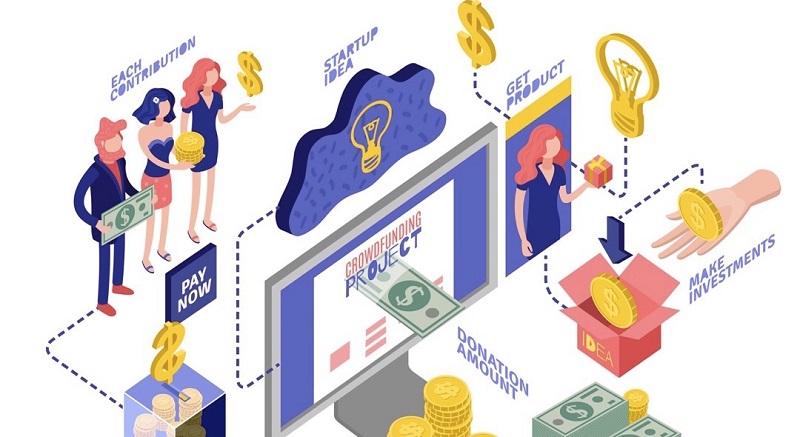 You have set aside the marketing costs for your crowdfunding campaign, but you may not yet know how to promote crowdfunding campaigns. Don't worry, we conclude some useful crowdfunding marketing channels, and you can choose to either free or paid use the marketing channels based on your budget.
1. Crowdfunding Platforms
Most crowdfunding creators prefer to promote their campaigns on crowdfunding platforms, especially on high traffic platforms like Indiegogo and Kickstarter. This is because it's easier to get more crowdfunding backers from a wider audience. However, whether your crowdfunding campaign is successful or not, you'll still need to pay a platform fee. The charging rules of Indiegogo and Kickstarter are as follows:
● Indiegogo:
① For a fixed funding campaign: 5% platform fee + 3%-5% processing fee.
② For a flexible funding campaign: 5% platform fee for a successful crowdfunding campaign. 9% platform fee + 3%-5% processing fee for an unsuccessful crowdfunding campaign.
● Kickstarter: 5% platform fee + 3%-5% processing fee.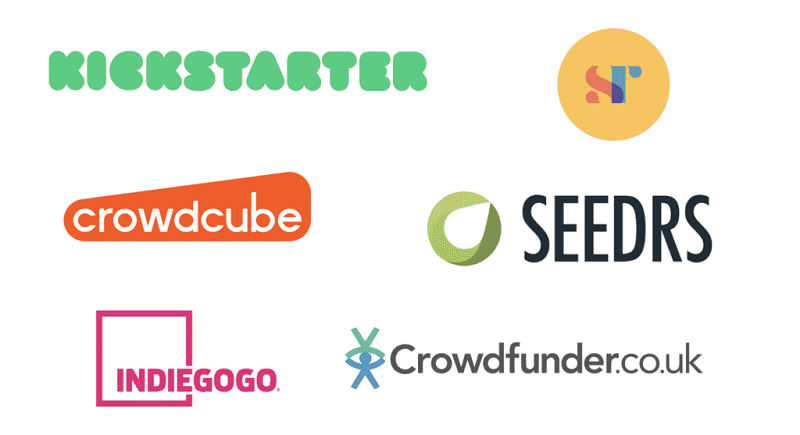 2. Crowdfunding e-mail marketing
Email marketing is a traditional but effective crowdfunding marketing method. Email marketing allows you to promote crowdfunding campaign free or pay. Free email marketing can save your money, but you can not make systematic email marketing plans and track the effectiveness of your email marketing.
Using paid email marketing will be more helpful for your crowdfunding campaign. Paid email marketing tools such as AWeber, Convert Kit and Mailchimp are certified useful, and the prices range from $0-$299/month, you can choose one based on your budget.
You can also use Google Admail to market to your potential customer base to get more exposure and orders
3. Social Media Marketing
Conduct social media marketing on platforms such as Facebook, Linkedin, Reddit and Youtube is wise. Social media can take advantage of algorithms to deliver your content precisely to target customers. You can join social media groups where crowdfunding backers are and promote crowdfunding campaign free by posting free posts (remember to attach your campaign links of Indiegogo or Kickstarter), or use paid social media advertising to increase the marketing effectiveness. Take this into your crowdfunding marketing budget and you can expect to pay around 10% of your fundraising goal.
4. Landing Page
Creating a landing page is regular way of crowdfunding marketing. The more targeted is your landing page, the more effective result your crowdfunding campaign will get. If you want to connect the landing page with your advertising series, you shall consider the costs of the website and graphic designers, domain hosting, and content creators. An attractive landing page will guide customers to place an order and let them be your backers.
5. Blog Posting
Apart from issuing posts on social media, writing crowdfunding promotion blogs on your own website or other guest post websites for your crowdfunding campaign is also useful. Posting blogs on your own website is free, but posting on guest blogging sites needs payment. In addition, blog posting marketing has high requirements for blog content since it has a lot to do with how much backer your crowdfunding campaign will attract. If you are not good at writing articles, you can also hire some dedicated writers to write your blog. As to the budget for blog posting marketing, it varies on the traffic and charging rules of the guest blogging sites you work with. (most websites charge $150 USD per post)
6. Crowdfunding Marketing Agencies
As crowdfunding for business is getting popular, there are a lot of crowdfunding marketing agencies. You can get professional crowdfunding marketing advice and use advanced crowdfunding marketing tools under the help of those agencies. If you are going to appoint an agent to help you, the agent's budget shall be taken into consideration.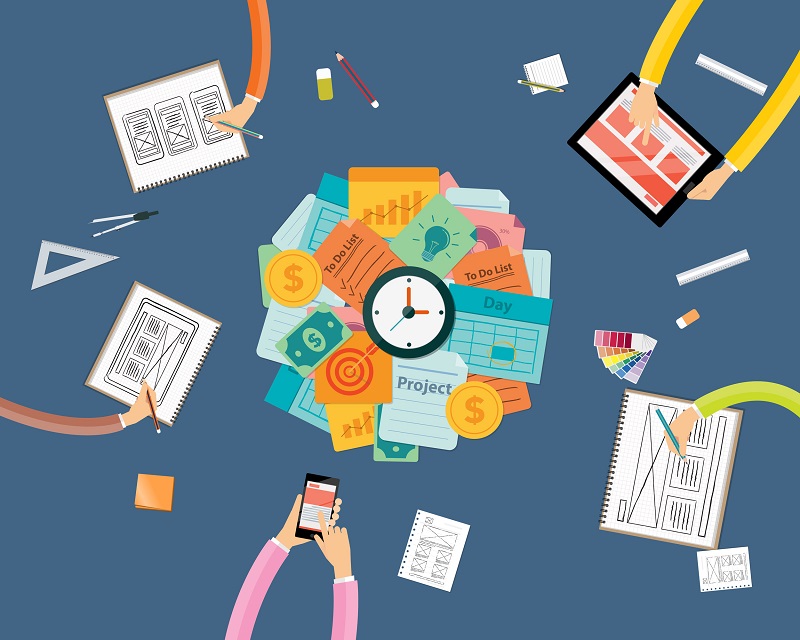 Case 1: PopSocket
Popsocket was started by David Barnett (a professor of philosophy in Colorado), which is now one of the most popular products on Amazon! This idea that seemed ugly at first, but it get ultimate success as David Barnett launched a crowdfunding campaign for Popsocket on Kickstarter and get numerous backers.
Case 2: OpenaCase
OpenaCase was started by Chris Peters and Rob Ward, and the campaign exceeded its fundraising goal, raising $283k for a $150k target. This is because the founders of OpenaCase built up a community before launching on the crowdfunding website and then set out Facebook ads, as well as marketed on other social media platforms like Instagram and LinkedIn.
Case 3: Tile
Tile is a Bluetooth-connected device. It is one of crowdfunding campaign examples that acquired the first investment through traditional methods and crowdfunding was used as a means to grow the business. It raised $2.6 million for a target of $200k and exceeded its goal in 24 hours. The founders attribute their success to great PR efforts. They started PR work 6 weeks before the launch of the campaign – this allowed them to have "the greatest product and video" possible at the time!
To launch a crowdfunding campaign, you need make sound crowdfunding plan and strategy. Before starting the project, you should confirm the estimated completion time, the estimated investment and return of each task. Attention shall be paid to costs when "getting your crowdfunding campaign noticed", and don't let all profits be eaten up by costs. If necessary, ask a kickstarter marketing expert to help you plan.
After launching the project, it is also necessary to pay attention to optimize the marketing strategy and keep the ROI at a healthy level.
Crowdfunding marketing can bring your crowdfunding campaign to success, and crowdfunding fulfillment will bigng your crowdfunded projects to a new level. A good crowdfunding fulfillment experience will delight your crowdfunding backers and give more trust to you. Most successful crowdfunding campaigns fulfill the rewards by a 3pl crowdfunding order fulfillment center.
SFC (a one-stop order fulfillment center in China) provides QA inspect, warehousing, picking and packing, kitting & assembly and the best end-to-end global logistics services for over 1,000 creators worldwide, and gets many positive reviews.
Aavantages:
1. Rich channels: postal (cheap), express (fast), special line (advantage)
2. Free 30 days warehouse rent
3. Customized packaging + consumables solutions
4. Total quotation of the project
5. No IOSS can be sent (DDP scheme)
6. 1-1 account manager, 24H Response
7. Multiple free value-added services
8. Send tracking info email to recepients automatically
9. Separate customs declaration: tax refund
10. API Integration with main platforms such as Amazon, ebay, ae and Shopify...
To optimize your crowdfunding campaign through crowdfunding fulfillment, you can click the below button to get custom fulfillment solutions and ask for a quote from SFC.

Post Views:
619
Get a Custom China Fulfillment Solution with
FREE

Storage for

30 Days

Want to know about our services, fees or receive a custom quote?

Please fill out the form on the right and we will get back to you within a business day.

The more information you provide, the better our initial response will be.
Get a Custom China Fulfillment Solution with
FREE

Storage for

30 Days