How to Set an Achievable Funding Goal for Your Crowdfunding Campaign?
Time: Sep 22,2022 Author: SFC Source: www.sendfromchina.com
Crowd funding is a gospel for entrepreneurs. It enables entrepreneurs to raise money from the public and test products with backers. But in fact, the average crowdfunding success rate is a scant 22.4%, even the top two crowdfunding platforms, Kickstarter and Indiegogo, only have a success rate of 36% and 9%, respectively. The reason causing this is mainly because the funding goal deviates too much from the actual results of the campaign.
Setting goals means a lot to actions. If you want crowdfunding to raise funds for your business, you need to set a realistic funding objective for your crowdfunding project. Today, we will tell you why you need a funding goal, what should you consider when setting a funding goal, and how to set an achievable funding goal.
CONTENT:
The ultimate aim of your crowdfunding campaign is to raise enough capital to complete your project (costs of making and shipping rewards, and fees associated with running a project on crowdfunding platforms such as Kickstarter and Indiegogo), and the funding goal and deadline are unchangeable once launched, so you need to make a funding goal when preparing your campaign. What's more, the funding goal can tell you how far you are from success and help you monitor your ROI.
It's vital for every potential crowdfunding creator to decide how much they want to collect from the public, then what should they consider when deciding the funding amount of their Kickstarter or Indiegogo projects?
The funding amount is primarily used to push crowdfunding projects forward, so the funding goal must be greater than or equal to your crowdfunding cost. Making an accurate crowdfunding cost estimation makes crucial sense in making the crowdfunding amount goal. Before making a crowdfunding plan and calculating the crowdfunding cost, you need to ask yourself the following question:
● How much do you need to produce your product?
● What crowdfunding marketing strategies will you use?
● Will you create crowdfunding rewards to motivate your backers?
● What is your expected ROI?
Find out the answers, and you will have a basic estimation of your funding goal. Keep digging out the cost breakdown, the accurate funding goal will appear. The faster you reach your crowdfunding goal, the more free traffic you will get from Kickstarter's popularity rankings, and the more trust you will earn from your backers.
An inaccessible funding goal cannot bring crowdfunding success, and an easily-reached funding goal cannot make ends meet, so your funding goal shall be precise. As you know the factors that affect your funding goal, it's time to think about how to set a realistic funding goal and bring your campaign to success. To help you set an achievable funding aim, we suggest you calculate carefully the following fees:
① Company Overheads
These are fixed costs that will be incurred when executing the crowdfunding project. To manage your company, you need to pay employee salaries, office rent, and the cost of creating a website. Incorporating these fixed fees into your realistic crowdfunding goals will ensure that you can easily cover them.
② Production Fee of Crowdfunding Products
What's the manufacturing cost of your crowdfunding product? Take your product quantity into consideration when calculating the total manufacturing cost. As the production volume increases, your unit cost will decrease. If your crowdfunded product has high manufacturing costs, leaving this out of the crowdfunding budget will drag your project down.
③ Crowdfunding Platforms Charges
You need to pay for running crowdfunding campaigns on crowdfunding platforms, and different platforms have different charging rules. Typically, crowdfunding platform fees range from 5% to 12%. On Indiegogo, a fixed funding campaign needs a 5% platform fee + a 3%-5% processing fee, a successful flexible funding campaign needs a 5% platform fee, and an unsuccessful one needs a 9% platform fee + a 3%-5% processing fee. On Kickstarter, you need to pay a 5% platform fee + a 3%-5% processing fee. For specific crowdfunding platform fees, it depends on your platform choice.
④ Crowdfunding Marketing Fees (Crowdfunding Tools Fees)
In order to raise your target money as quickly as possible, you may promote your project through crowdfunding marketing. However, most crowdfunding marketing channels/marketing tools will incur a certain amount of marketing expenses (e.g., email marketing, social media advertising, blog posting, crowdfunding agency, etc.), so you'd better develop a sound crowdfunding marketing strategy and budget your marketing expenses.
⑤ Crowdfunding Awards Fulfillment and Shipping Fees
If you want to create crowdfunding rewards to motivate your backers, you will budget for manufacturing fees, crowdfunding fulfillment and shipping fees. Most crowdfunding creators take the crowdfunding product as your rewards, you can imitate them so as to save your cost. As to crowdfunding fulfillment and shipping, you can choose DIY fulfillment or work with a 3pl service provider. But for a good order fulfillment experience, appointing a 3pl service provider to fulfill rewards can guarantee backers' satisfaction.
Experienced campaigners recommend that you budget up to 20% of your total crowdfunding funds to fulfillment. When planning your campaign, research into the size and weight of the packages to be shipped make great sense. It will help you to get accurate crowdfunding shipping quotes from different couriers. For crowdfunding rewards sent from China to all over the world, you can rely on SFC, the best 3pl in China, to provide the best order fulfillment services such as inexpensive warehouse storage, efficient order management, shenzhen direct to consumer fulfillment services at competitive quotation and API integration for 100,000+crowdfunding projects and ecommerce business. To get a pleasant price, you can click the below button to contact SFC.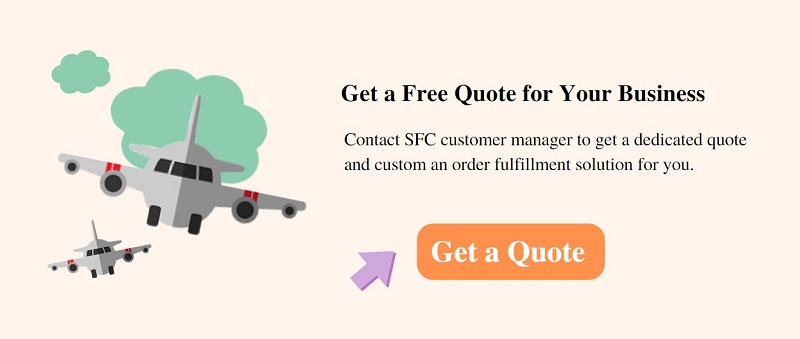 ⑥ Revolving Funds of Crowdfunding Projects
Although you have taken the above costs into account, things will not necessarily go as expected. Accidents such as product damage and shipping fees fluctuate all can add to your expenses. Setting aside working capital to keep the crowdfunding campaign running is necessary.
Crowdfunding success becomes measurable after setting crowdfunding goals. Tracking your progress while campaigning will give you some insight into the distance you are far from your goal. If your funding goal is still far away, you can make some adjustments (such as expanding marketing channels and increasing marketing investment) to increase campaign exposure and gain more crowdfunding backers. Here are some metrics for you to measure your progress:
● Traffic source: Those who get traffic get backers. Knowing which sources can get more traffic will help you to invest more and get more returns.
● Conversion rates: This metric allows you to know the effect of your promotion. The higher the conversion rate, the better your promotion effect.
● Unique visitors: This metric allows you to know how many individuals visit your campaign page, and is very useful for you to calculate the conversion rate.
● Average time on page: You can tell which page or location is more attractive to your backers based on the average time on page.
● Exit rate: Knowing where your backers exit is very useful. You can find the problems of your website and then improve these to maximize user engagement.
Now that you've determined your funding goal and know how to measure your crowdfunding success, you can focus on crowdfunding preparation and crowdfunding marketing.May you can get crowdfunding success soon,
1. What are Kickstarter Stretch Goals?
After your campaign is successfully launched on Kickstarter, you may need a Kickstarter stretch goal. According to Kickstarter, stretch goals are not part of the official Kickstarter platform. Rather, a stretch goal is a funding target set by the project creator beyond the original Kickstarter goal. Stretch goals as a term and a practice emerged from the Kickstarter community as a way for creators to "stretch" beyond the initial, official goal of the Kickstarter project and raise more money (and often make cooler stuff!). Funds are collected whether stretch goals are met or not, as long as the project has met its Kickstarter funding goal.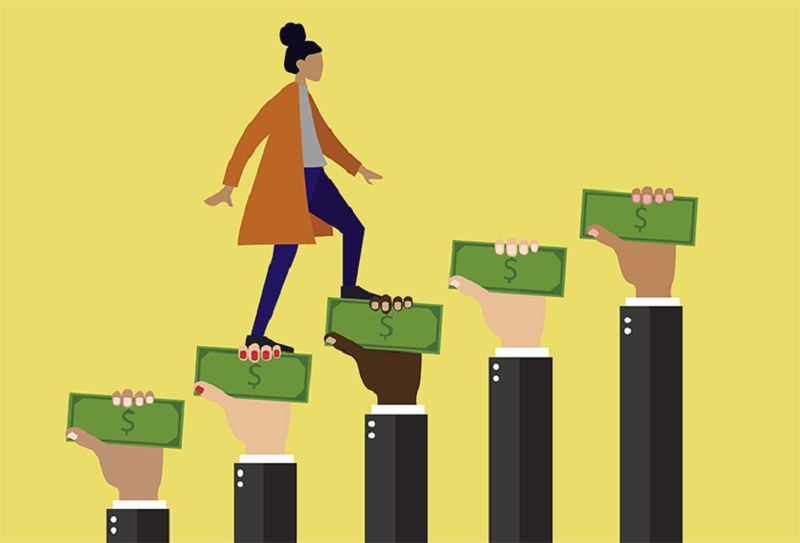 2. How to Set Stretch Goals for Kickstarter Projects?
① Offer Product Enhancements
Stretch goals are essentially promises made to potential backers that while exceeding the official goal, the more money you raise, the better your final product will be (without changing the set price). In general, you can promise to enhance your basic product with additional styles, colors, sizes or accessories or something else.
② Incentivize Affiliate Marketers
Promise to provide better products at the same price can help you attract more backers. Affiliate marketing involves giving a lot of rewards or a cut of each pledge to backers who invite new backers to your campaign. In fact, affiliate marketing is one of the most-effective ways to raise funds for our crowdfunding clients.
③ Don't Abuse Your Backers' Trust
Offer your backers your best possible product, and don't needlessly withhold enhancements from them in an attempt to finagle additional funds from them. Good Kickstarter rewards lead to a good reputation, and a good reputation will in turn boost your business growth.
④ Let Backers Have the Final Say
You can potentially decide all of your campaign's stretch goals well in advance, but it's generally good practice to let your backers finalize these goals. Your stretch goals serve for backers, and the pre-notice will let you know whether they indeed need these things.
The funding goal matters your crowdfunding success, while the Kickstarter stretch goal brings your successful crowdfunding campaign to a new height. Combining these two goals will make your project a huge success.
You may also be interested in:

Post Views:
674
Get a Custom China Fulfillment Solution with
FREE

Storage for

30 Days

Want to know about our services, fees or receive a custom quote?

Please fill out the form on the right and we will get back to you within a business day.

The more information you provide, the better our initial response will be.
Get a Custom China Fulfillment Solution with
FREE

Storage for

30 Days