How to Get Fast Shipping Dropshipping from China in 2023
Time: Jan 29,2023 Author: SFC Source: www.sendfromchina.com
Dropshipping delivery times are among the top concerns any online retailer and shopper alike must pay close attention to, as they can determine success or failure. In fact, considering that goods are shipped directly from a central warehouse to your customer's doorsteps, the delivery process is quicker than traditional methods in many circumstances.


While customers will sometimes be apprehensive about long delivery times for their orders via dropshipping, retailers can combat this worry by offering excellent communication and transparent policies such as readily available shipment tracking information and money-back returns within an acceptable timeframe.

So in this blog, we shall introduce you to several ways to get fast shipping dropshipping from China.
The 3 common fulfillment methods and their pros and cons
In-house order fulfillment
In-house order fulfillment is a process that sees orders being fulfilled within the same premises as they were taken. This type of process sees the entire setup being internalized and not outsourced to an external partner.

From the taking of orders, right through to the delivery of products, in-house order fulfillment offers organizations an efficient and effective system for fulfilling orders. It creates a streamlined logistics pathway that ensures orders are processed correctly and delivered on time.

One advantage is that it gives companies more control over the customer experience, which can help them ensure customer satisfaction. However, while in-house order fulfillment is beneficial in terms of cost savings, it also requires large capital investments and continued maintenance costs such as warehouse space and staff resources.

In some cases, these long-term commitments may not be worth the benefits of controlling your own supply chain if outsourcing could offer a better deal. Ultimately, each company needs to weigh out the long-term expenses and benefits associated with in-house fulfillment before making a decision about whether to take this route or opt for outsourcing instead.


Third-party fulfillment (or 3PL)
Third-party fulfillment (3PL) is a service that helps businesses outsource their storage and shipping needs. This company will handle everything for you, from receiving your inventory from your manufacturer to restocking returned products. This can be a great solution for businesses that don't have the space or resources to handle these logistics on their own.

Not only can 3PL save businesses time and money by taking care of inventory in-house, but they can also handle everything from receiving the inventory from the manufacturer to restocking returned products. By having a third-party handle your shipment and logistics needs, you can focus on other areas of your business such as customer service, sales, and marketing.

Furthermore, 3PLs have access to established networks with global coverage that allows them to get products into the hands of consumers faster than most in-house fulfillment solutions. With their help, businesses can easily compete on a global platform while still providing customers with fast and reliable shipping options.


Dropshipping
Dropshipping is one of the most used fulfillment methods for online businesses. It is especially popular with businesses that are just starting out because it is less risky and requires little to no upfront investment.

Dropshipping works like this: you create a store and list products for sale. When a customer places an order, you contact your supplier and they ship the product directly to the customer. You never have to worry about producing, storing, or shipping the products yourself.

From not needing to keep any stock on hand to lowering risk when starting an eCommerce business, the advantages can really help budding entrepreneurs have an easier time starting up and making a success. Of course, there are also some significant disadvantages, such as potentially relying on third-party vendors, lack of control over the customer experience, and difficulty in providing reliable shipping times and accurate inventory tracking.


Tips to get fast shipping dropshipping
Fast is relative, not absolute
Fast shipping dropshipping isn't an absolute guarantee and the pursuit of "the fasted speed" can make costs unmanageable; instead, it is a relatively reliable service - one that works in most cases but not all. Factors like personal preferences and product availability can influence the speed at which orders are shipped from suppliers, so it's important to build up good relationships with vendors and choose appropriate logistics whenever possible. And another better way is to ask your supplier to deliver the order to your designated logistics provider. This will ensure that customers get their orders reasonably quickly and still have the best shopping experience possible.

One of the advantages of SFC is to provide e-commerce sellers with a wide variety of logistics solutions, so that they can choose the most appropriate and cost-effective fulfillment solutions.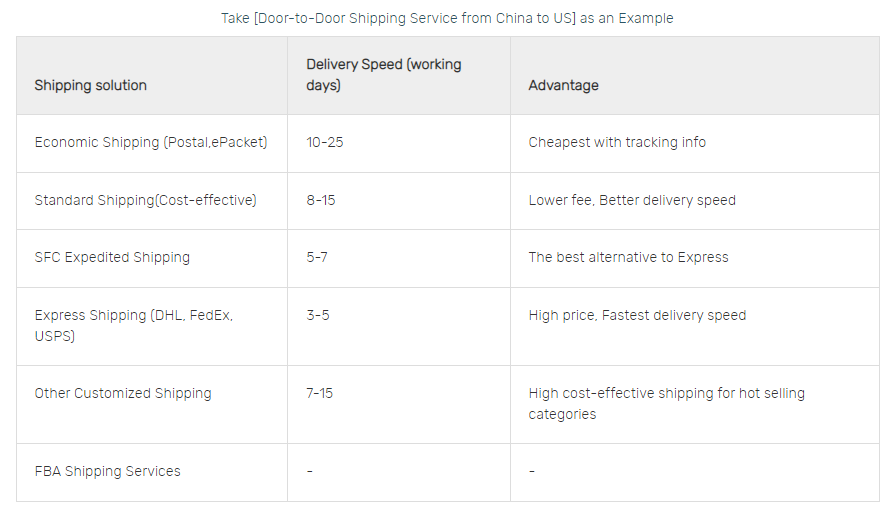 Consumer's desired delivery time
When it comes to dropshipping, consumers' desired timeframe for delivery plays an important role in dictating whether or not a retailer is able to offer fast shipping options. Consumers with tighter deadlines present a challenge for retailers as they must consider if their carriers can deliver within the required time period and if their warehouses have the necessary inventory on hand. In some cases, retailers may even need to send orders directly from their suppliers in order to meet the consumers' needs.


Consumers care more about cost-effectiveness
Talking about dropshipping, consumers are beginning to think a little further ahead. Not only do they care about the delivery time, but also cost-effectiveness; this is due in large part to the fact that many companies offer free or inexpensive shipping as part of their monthly subscription services.

With these options becoming more common, people are increasingly mindful of how much they are spending on shipping when they order products from different retailers. When fully informed and knowledgeable about all available options, consumers don't go overboard for the fastest times, but choose relatively slower, but more cost-effective logistics products and shipping services. That's why SFC has introduced Global Standard Shipping and Expedited Shipping, allowing for a delicate balance between speed and cost of shipping.
Control the cost
Knowing how to control those costs is key to getting the most out of dropshipping and ensuring that you are not losing money on shipping. To maximize the profits while keeping customer satisfaction high, consider using a variety of shipping options, such as standard or faster delivery options or different carriers depending on where your customer is located.

With advanced rate calculations and calculated shipping rates, it's possible to save money and stay competitive. With the right strategy in place, drop shipping can be an incredibly successful endeavour for any business.


The key to shortening delivery time
Carefully evaluate suitable dropshipping supplier
Choosing a dropshipping supplier can be a great way to grow your business, but it is important to carefully evaluate each one that you come across. Research their product offerings, pricing structure and delivery times before making any commitments.

Ensure the supplier adheres to ethical labour standards and has sustainable packaging methods. We aslo have to ensure they have good customer service, so you can count on help if needed.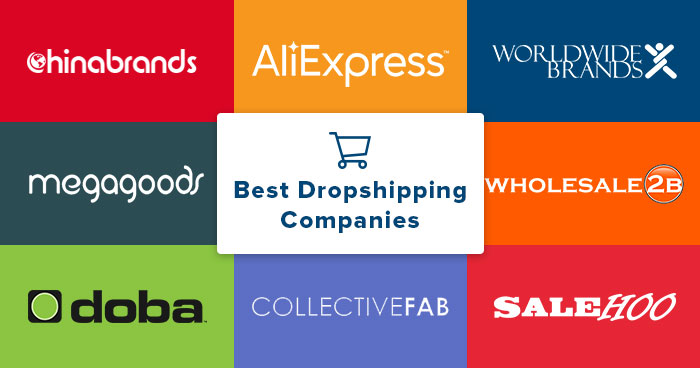 Choosing a supplier and logistician company with automated fulfillment systems can reduce their delivery time significantly. Automated systems not only provide online ordering and tracking capabilities but also allow for API interfacing that further simplifies operations.

These types of systems offer short order processing times, fast shipping, competitive pricing, and increased customer satisfaction. Utilizing a local supplier with automated fulfillment can be an effective way for businesses to speed up order fulfillment and take their business to the next level.




To have a certain amount of inventory
By implementing an inventory system and effectively tracking lead times, businesses can ensure that they have enough stock on hand to meet customer demand while avoiding costly surplus inventory and downtime. Creating an efficient system of balancing supply and demand can be daunting, but with the right analysis tools, people can achieve an optimal level of inventory that satisfies both the customers and the bottom line. Taking the time to understand your current inventory situation and making changes accordingly will pay dividends in the future.

Post Views:
207
Get a Custom China Fulfillment Solution with
FREE

Storage for

30 Days

Want to know about our services, fees or receive a custom quote?

Please fill out the form on the right and we will get back to you within a business day.

The more information you provide, the better our initial response will be.
Get a Custom China Fulfillment Solution with
FREE

Storage for

30 Days