USPS Priority Mail vs First Class, How To Choose?
Time: Jun 05,2023 Author: SFC Source: www.sendfromchina.com
USPS stands for the United States Postal Service. It is an independent agency of the U.S. federal government that is responsible for providing postal services in the United States. USPS is one of the largest employers in the country, with a vast network of post offices and processing facilities across the nation.
The USPS offers a wide range of
door-to-door shipping services
, including the delivery of letters, packages, and other mail items within the United States and internationally. It operates various classes of mail, such as First-Class Mail, Priority Mail, and Express Mail, each with different delivery speeds and pricing options. USPS also provides additional services like registered mail, certified mail, and insured mail, which offer tracking, proof of delivery, and insurance for valuable items.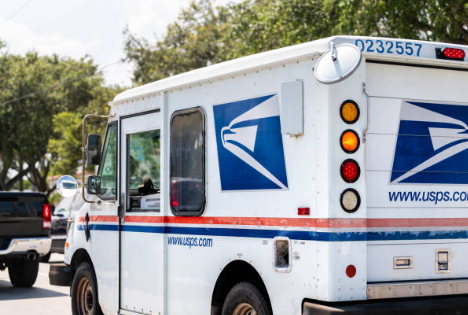 The USPS also plays a crucial role in facilitating global communication between other countries and the United States. It finishes the first-mile and the last-mile delivery contributing to the whole
e-commerce order fulfillment
process. It delivers mail to residential addresses, businesses, and P.O. Box addresses. Additionally, USPS provides retail services like selling postage stamps, money orders, and shipping supplies.
1. What Is USPS First Class Mail
USPS First-Class Mail is a reliable and cost-effective standard shipping service primarily designed for letters, large envelopes (also called flats), padded envelopes, and lightweight packages. For items larger than flats but under one pound, First-Class Package Service is available. This service offers fast delivery, affordability, and business discounts. The significant advantage of First-Class Mail is its affordability, especially when compared to Priority Mail (explained in more detail below).
However, it's important to note that First-Class Mail does not provide a guaranteed delivery time of 2-3 days like Priority Mail. If you have time-sensitive shipments, First-Class Mail may not be the optimal choice for you.
The USPS has different classes available for its mail. Additional classes include:
Second Class Mail: periodicals, magazines, and newspapers that are printed more than 4 times a year.
Third Class Mail: Marketing mail, flyers, mailers, etc.
Fourth Class Mail: Media Mail (CDs, vinyl records, DVDs, books, bound print media consisting of 8 or more pages.)
2. What Is Priority Mail
Priority Mail is the fastest shipping service offered by the U.S. Postal Service (USPS). It serves as a reliable, cost-effective, and time-saving alternative to express mail services, all at a lower cost. To be eligible for Priority Mail, your package should weigh up to 70 pounds. When you opt for Priority Mail as your shipping method, you can anticipate your package's arrival within 2-3 days from the date it is shipped from
SFC's warehouse
. Because of the faster speed, it's more expensive than First Class Mail. This expedited service is available for both domestic and international shipments.
First-Class Mail is commonly employed for smaller and lighter packages, typically weighing less than a pound, and is suitable for items with a lower insured value. On the other hand, Priority Mail is better suited for items over a pound in weight or those with a higher value.
3. Dimension Limits and Weight For First Class and Priority Mail
| | | |
| --- | --- | --- |
| | USPS First Class Mail | USPS Priority Mail |
| Max Dimension | 22'' in Length, 18'' in Width, 15'' in Thickness | 108'' in combined length and girth |
| Max Weight | 15.99 oz domestic/ 4.4 lbs international | 70 lbs |
*
NOTE
: Failure to adhere to these maximum restrictions may lead to a $100 fee being imposed by USPS.
4. Differences Between Priority Mail and First Class: Speed, Cost, and Insurance
Understanding the distinctions between USPS First-Class Mail and Priority Mail, as well as determining the appropriate use case for each option, can greatly impact your business's shipping rates, delivery speed, and factors that directly influence conversion rates and customer satisfaction.
Selecting the appropriate shipping method for your business can be challenging due to the various options available. When time is of the essence, Priority Mail is the ideal choice, while First-Class Mail offers a more economical solution. Your decision should depend on the desired level of delivery guarantee and the urgency of the shipment. To simplify the decision-making process, we have categorized the criteria into three key factors: speed, cost, and insurance. Evaluating these factors will aid in making an informed decision for your shipping needs.
Speed
: With the implementation of
USPS zones
for rating, comparing transit times for First-Class Mail has become simpler. Let's explore the estimated delivery times for various locations across the United States and worldwide:
| | | | | |
| --- | --- | --- | --- | --- |
| | Zone 1 | Zone 2 | Zone 3 | Zone 4 |
| First Class Mail | 2 Days | 3 Days | 3 Days | 3-5 Days |
| Priority Mail | 1-2 Days | 2 Days | 2 Days | 3 Days |
Naturally, the actual delivery time may be influenced by external factors like inclement weather or unforeseen delays. However, it's important to note that Priority Mail surpasses First Class Mail in terms of delivery speed.
Cost
: The cost of First Class Mail and Priority Mail differ in domestic or international shipping, detail shipping or commerce shipping.
Insurance
: USPS Priority Mail provides insurance coverage of up to $100 for packages weighing up to 70 pounds. For international shipments, additional insurance can be purchased to increase coverage up to $200. On the other hand, there is no insurance coverage for First Class Mail.
5. How To Choose
Size
: Choose First class mail when you are shipping items that weigh less than a pound. And it is advisable to leverage commercial prices to enjoy greater flexibility with weight limits.
If you are shipping heavier items, Priority Mail is an excellent choice. It works particularly well for many ecommerce businesses, and you can save some money by utilizing the free USPS shipping boxes available for this service.
Time
: If you do not have to get your parcel within three days, First Class Mail is a better choice than Priority Mail. Otherwise, it is best for you to use Priority Mail when you have to get it within 3 days.
6. Your Reliable Door-to-Door Shipping Partner--SFC
As a leading Door-to-Door shipping service provider in China, SFC features one-stop order fulfillment solutions, including warehousing, pick & pack, custom packaging, inventory management, custom shipping lines, last-mile shipping, and other value-added services. Whether you are engaging in the e-commerce business, like Amazon, eBay, Shopify, Aliexpress, Shopee, Kickstarter, or Indiegogo, SFC always has a fulfillment solution for you.

Multiple shipping methods
: One of the reasons why choose SFC is that it offers multiple shipping solutions as well as tailored shipping, covering 200+ countries and areas in the world. SFC always has an order fulfillment solution for your needs, whether you weigh more on the shipping time or cost.
SFC also has special lines for sensitive goods, such as cosmetics, and battery goods.
All-inclusive service
: SFC features its DDP (Delivery Duty Paid) service. SFC is responsible for all costs and risks associated with delivering the goods to the buyer's specified destination, including import duties and taxes. With DDP service included by SFC, you will have a simplified order fulfillment process and your customers will feel a better shopping experience, improving your brand effect.
Custom packaging
: SFC has a wide range of packing materials and packaging fillers. This includes unbranded boxes, bubble wraps, corner protectors, packing tapes, etc. SFC's experienced packers will pack your orders in the right way to ensure their safety during transportation. For some vulnerable products, the use of reinforced packing is even more necessary. It is recommended to use some specific packing materials to ensure safe transportation. Know more about custom packaging:
Why Is Custom Packaging Important For E-Commerce?
SFC specializes in delivering customized solutions to meet the unique needs of businesses. With our years of experience, we have established a reputation for excellence and reliability. Whether it's packaging, kitting, bundling, labelling, or marketing material insertion, our expert team works closely with each client to develop efficient and cost-effective strategies. This personalized approach ensures superior customer satisfaction and fosters long-term partnerships.

Post Views:
4425
Get a Custom China Fulfillment Solution with
FREE

Storage for

30 Days

Want to know about our services, fees or receive a custom quote?

Please fill out the form on the right and we will get back to you within a business day.

The more information you provide, the better our initial response will be.
Get a Custom China Fulfillment Solution with
FREE

Storage for

30 Days