Recommended Door-to-Door E-commerce Shipping from China to the USA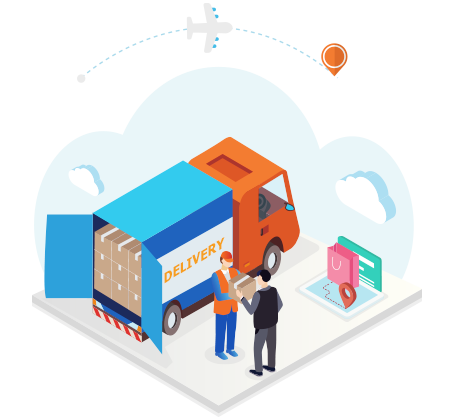 To meet the requirement of a fast speed and cost-effective solution for shipping from China to the US, SFC combines the services of DHL and USPS, without delays in transferring among any third-party overseas warehouses, greatly shortening the transit time, thus reducing the shipping cost accordingly. With such a good performance as 5 days delivery rate of 78% and an instant available tracking number after placing the order, we have gained wide trust from our customers who want to ship their cargo from China to the US as you.
CN=>USA Shipping solution
Delivery Speed
(working days)
Advantage
Economic Shipping(Postal,ePacket)
10~25
Cheapest shipping way with tracking info
Cost-effective Shipping (Standard)
5~12
Lower fee, Better delivery speed
SFC Expedited Shipping
4~8
The best alternative to express
Express Shipping (DHL, FedEx, USPS)
3~5
High price, Fastest delivery speed
Other Customized Shipping
7~15
High cost-effective shipping for hot selling categories
US customs duty policy
The vast majority of goods from international e-commerce merchants are being imported to the USA: Clothing, fashion, household goods, electronics and other non-restricted goods valued under $800 can be imported duty-free to the USA. US customs/ CBP offers express clearance processes that ensure timely clearance within hours of arrival at the port of entry (and often cleared prior to arrival) even during the peak holiday season.
Door to Door Shipping Services from China to the World
Door to Door Shipping Services from China to the World
SFC eCommerce door-to-door shipping routes cover more than 200 countries and regions.
Tell us your eCommerce market and we will propose a suitable shipping solution.
We have an all-inclusive solution for shipping from China to Us
Get a Custom China Fulfillment Solution with
FREE

Storage for

30 Days

Want to know about our services, fees or receive a custom quote?

Please fill out the form on the right and we will get back to you within a business day.

The more information you provide, the better our initial response will be.
Get a Custom China Fulfillment Solution with
FREE

Storage for

30 Days