7 Reasons Why Is Aliexpress So Cheap
Time: May 24,2023 Author: SFC Source: www.sendfromchina.com
1.What Is Aliexpress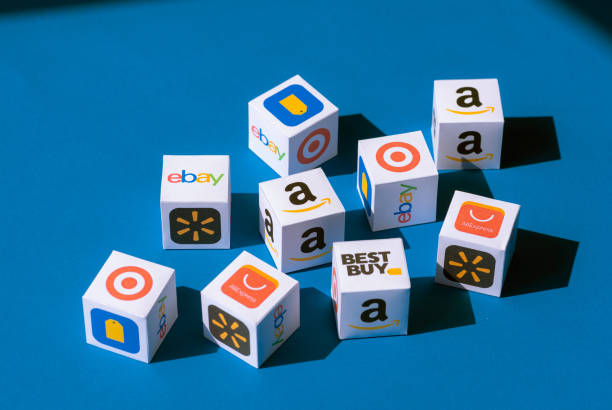 AliExpress is an online retail platform that enables individuals and small businesses in China and other countries to sell products to international buyers.
The platform functions as a marketplace where sellers can create online stores and list their products for sale. Buyers from around the world can browse through various categories such as electronics, fashion, home decor, toys, and more, and purchase items directly from sellers. Many sellers on AliExpress offer products at relatively low prices, making it a popular choice for consumers looking for affordable goods.
2.Why Is Aliexpress So Cheap
Like most e-commerce marketplaces, Aliexpress has its own ways to solve the most focused problems for online shopping, such as delivery time, quality control, and pricing competition. Additionally, as one of the most popular online shopping apps, Aliexpress has a power order fulfillment system, including worldwide warehouses or distribution centers to support its increasing orders, making every customer receive his parcel on time at the door.
1.Large supplier base
: As we all know, the headquarter of Alibaba Group is in Hangzhou, Zhejiang Province, China, which also locates the largest small-goods market nationwide in the province. It also means that Aliexpress may have the largest supplier base in the world to fulfill the innumerable customers in the world.
2.Cheap raw material
: China has the third-largest territory over the globe and is full of raw materials. So Aliexpress is able to further lower the profit to have a more affordable price than other platforms like Amazon, and eBay.
3.A platform between sellers and buyers
: AliExpress connects buyers directly with sellers, eliminating the need for intermediaries such as wholesalers or retailers. By bypassing these middlemen, sellers can offer their products at lower prices.
4.Sufficient Productivity
: China has a well-established manufacturing industry with high productivity levels. The country has developed expertise in mass production, efficient supply chains, and cost-effective manufacturing processes. This allows Chinese suppliers to produce goods on a large scale, reducing production costs and enabling them to offer products at competitive prices.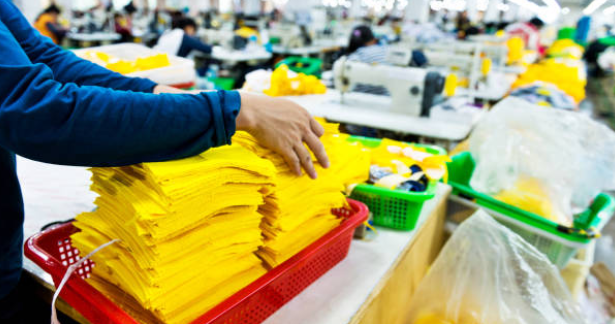 5.Additional Bulk Discount
: While the prices on AliExpress are already reasonably priced, if you negotiate with the seller for a bulk purchase, they may offer you an additional discounted price. Some suppliers on AliExpress display the information on the page while others will not. But it is easy to get a bulk discount. You just straightforwardly tell the seller you tend to buy in bulk, and then you will automatically get the special price.
6.Advanced e-commerce industry
: China has a thriving e-commerce industry that has experienced significant growth and innovation. The emerging online marketplaces like Shein, Temu, and AliExpress are all from China. Alibaba Group, which operates AliExpress, has played a vital role in shaping the e-commerce landscape in China. These platforms have fostered a competitive environment, encouraging sellers to offer attractive prices to gain market share and reach a global customer base.
7.Varied shipping solutions
: AliExpress provides customers with a variety of shipping options to accommodate their preferences and requirements. These options range from standard shipping to expedited shipping, enabling customers to select the delivery speed that aligns with their specific needs.
AliExpress stands out in the industry by providing highly competitive shipping rates, making it a compelling choice for both businesses and individuals. Regardless of whether you're shipping a small or large parcel, you can anticipate minimal fees, depending on the package's size and weight. Additionally, AliExpress offers package tracking capabilities, making sure you can monitor your shipment's progress from its origin to its final destination.
For those with time-sensitive shipments, express delivery is available as an option. This ensures prompt transportation and guarantees that your package will arrive at its intended location within a specified timetable.
3.Risks of Buying On AliExpress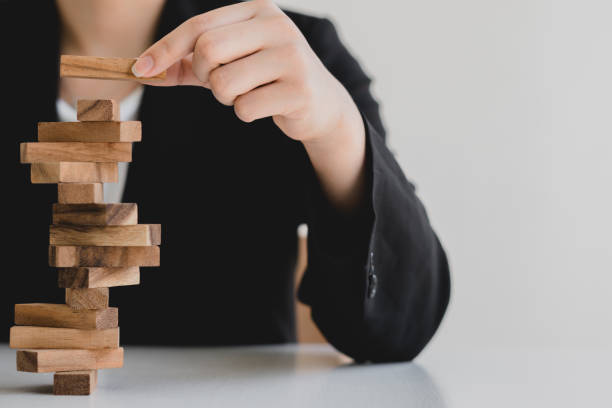 Like a coin has two sides, buying on AliExpress also has its share of drawbacks:
Unguaranteed Quality
: AliExpress hosts a wide range of sellers, and the product quality can vary significantly. While there are reputable and reliable sellers on the platform, there is also a risk of encountering substandard or counterfeit products. So the quality of the products received from AliExpress cannot be guaranteed.
Long delivery time
: Another main drawback of AliExpress is the relatively long delivery time, especially for international shipments. Since many products are shipped from China and other countries, it can take several weeks or even months for the items to reach their destination. This extended delivery time may not be suitable for customers who require their purchases urgently.
4.SFC-- Your China Order Fulfillment Partner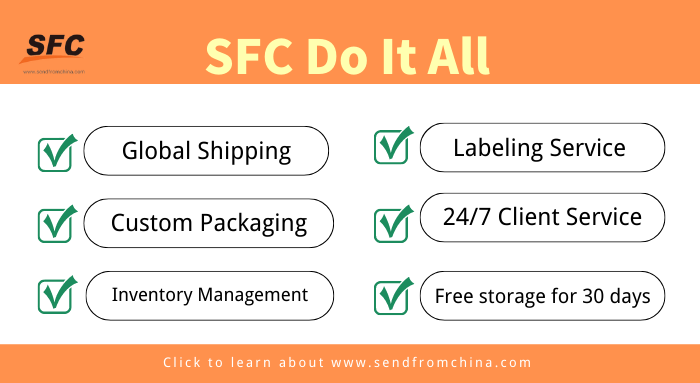 SFC
is a 3PL (third-party logistics) China distribution center that is committed to providing global e-commerce sellers with specialized and customized logistics solutions.
Multiple shipping methods: One of the reasons why choose SFC is that it offers multiple shipping solutions as well as tailored shipping, covering 200+ countries and areas in the world. SFC always has an order fulfillment solution for your needs, whether you weigh more on the shipping time or cost.
SFC also has special lines for sensitive goods, such as cosmetics, and battery goods.
All-inclusive service: SFC features its DDP (Delivery Duty Paid) service. SFC is responsible for all costs and risks associated with delivering the goods to the buyer's specified destination, including import duties and taxes. With DDP service included by SFC, you will have a simplified order fulfillment process and your customers will feel a better shopping experience, improving your brand effect.
Custom packaging: SFC has a wide range of packing materials and packaging fillers. This includes unbranded boxes, bubble wraps, corner protectors, packing tapes, etc. SFC's experienced packers will pack your orders in the right way to ensure their safety during transportation. For some vulnerable products, the use of reinforced packing is even more necessary. It is recommended to use some specific packing materials to ensure safe transportation. Know more about custom packaging:
Why Is Custom Packaging Important For E-Commerce?
SFC specializes in delivering customized solutions to meet the unique needs of businesses. With our years of experience, we have established a reputation for excellence and reliability. Whether it's packaging, kitting, bundling, labelling, or marketing material insertion, our expert team works closely with each client to develop efficient and cost-effective strategies. This personalized approach ensures superior customer satisfaction and fosters long-term partnerships.


Post Views:
4950
Get a Custom China Fulfillment Solution with
FREE

Storage for

30 Days

Want to know about our services, fees or receive a custom quote?

Please fill out the form on the right and we will get back to you within a business day.

The more information you provide, the better our initial response will be.
Get a Custom China Fulfillment Solution with
FREE

Storage for

30 Days