5 tips to choose Your China Fulfillment Partner
Time: Jun 14,2022 Author: SFC Source: www.sendfromchina.com
Attracting thousands of entrepreneurs and companies from all over the world everyday, China has already become one of the largest e-commerce suppliers in the world. With a fulfillment partner in China, you can deliver to customers in other parts of the world at a reduced cost.
If you find yourself spread too thin between order fulfillment, marketing, customer support and everything else, this may mean that it's time to entrust parts of your business to a fulfillment partner. Here are 5 crucial factors you should look at when choosing your China fulfillment partner.
1.Does the fulfillment partner make their price transparent and reasonable?
In the long run, everyone wants to be sure the partner they choose is offering the best deals possible. However, they are still prone to falling into the "pricetrap" and ignoring the service and hidden fees. So even if you have found a fulfillment partner that offers standard pricing, you'll still need to look out for the following:
• Do you incurser vice charge when you talk to the help center?
• Does the fulfillment center charge extra for dunnage?
• Do they charge you for long-term storage even if you are paying for fulfillment?
These hidden or added fees can add up, so make sure you know upfront if any of these exist.
2.Does the fulfillment partner experienced and reputable?
It's a wise move to work with an established, reputable China fulfillment center which has years of proven experience and staff that is trained and knowledgeable in all are as of the business. Effective ways of finding out about their practical performances including Asking for customer references and reading reviews from individuals they work with.
3.How Does the fulfillment partner ensure accuracy?
Order accuracy is the number of orders processed accurately out of the total number of orders processed. Low order accuracy can damage the reputation of your order fulfillment operation and lower customer trust, ultimately making it more difficult for you to both retain your existing customers and attract new customers. If you want your order fulfillment operation to be truly successful, then there are few KPIs more important or crucial than order accuracy.
• Does the company implement checks at multiple points to make sure the order is correct?
• Do they use continuously-updating warehouse management software?
• Do they embrace a smarter slotting strategy?
Find out what they do to make sure every order is picked, packed, and shipped to perfection.
Getting your product where it needs to be – on time, any time, anywhere, and economically – is what gives your customers a great brand experience. That's why you should look for a fulfillment partner with the following qualities:
• Has a network of relationships with all the major shipping players in the market
• Can work out creative solutions based on transit times and costs
• Deal with unfortunate circumstances (i.e. bad weather, systematic failure) smoothly
Try to find reliable fulfillment partner with a wide range of shipping solutions that could help you increase accuracy, make tracking shipments, and inventory much easier.
5.Will the fulfillment partner genuinely help you grow your business?
A good fulfillment partner strives for your brand growth and success as much as you do. So choosing someone that is flexible, scalable and capable of figuring things out with you through thick and thin works to your benefits in the long run.
During those early discussions, bring up your plans for growth and ask how they will support you with this.
• Do they prepare to rapidly scale?
• Will they be able to adapt to any changing business needs?
• If you decide to add or change your sales channel, will they be able to handle this?
If your China fulfillment partner has some strong responses, it's a good sign you have found a suitable match.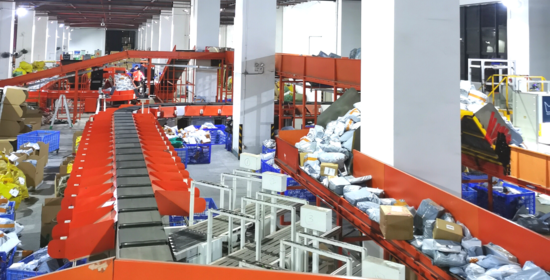 Post Views:
5715
Get a Custom China Fulfillment Solution with
FREE

Storage for

30 Days

Want to know about our services, fees or receive a custom quote?

Please fill out the form on the right and we will get back to you within a business day.

The more information you provide, the better our initial response will be.
Get a Custom China Fulfillment Solution with
FREE

Storage for

30 Days