Our Warehouse Pick and Pack Fulfillment Services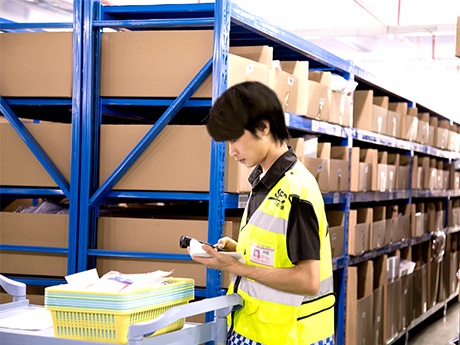 Pick and pack

After an order is placed from your online store, we will pick and pack the items into the appropriate sized box with the right packaging materials before shipping to ensure they reach their final destination undamaged.

Pre-Inspection

Quality control is vital and a full quality inspection is done before the item is packaged.

Marketing insert

Returned customers contribute the most to ecommerce sales. Adding marketing inserts to increase your customer loyalty and boost your sales.

Tailor made packing

To reduce costs, packing should keep an order within the smallest number of boxes and use the right type of packing materials. But we also provide various packaging options to meet your special packing demand.
Why SFC?
Turns around orders quickly with a high accuracy rate
Reduces pick and pack warehousing costs
Ensures both capability and quality with the best-trained staffs
Why our customers recommend us?
I was a bit worried when I first start using them because I didn't know how well will they be able to manage my orders. But, after just one month I knew they're doing a great job in which regards the logistics. Will definitely continue using them.
Viktor
When my box of cards arrived,the box had obviouly been beaten and battered during it's long journey.And yet, the decks were so perfectly protected inside that they arrived in absolutely perfect condition.
Marvin
Tracking number worked correctly from fulfillment center to my mailbox, so that was cool.
Timmy
As a top fulfillment service provider
we would like to provide you the best solutions