Our Warehouse Pick and Pack Fulfillment Services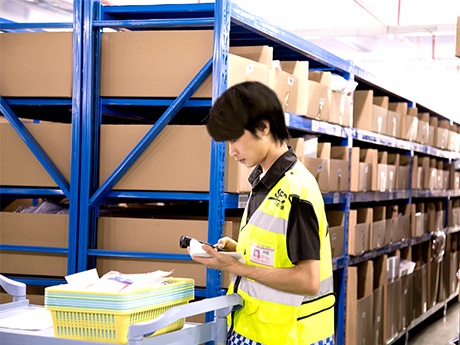 Pick and pack

Upon receiving orders, we will pick and pack the items into the appropriate sized box with the right packaging materials, like bubble wrap,corner protector, etc, which ensures they reach their final destination undamaged.

Pre-Inspection

Quality control is vital and a full quality inspection is done before the item is packaged.

Marketing insert

Returned customers contribute the most to ecommerce sales. Adding marketing inserts to increase your customer loyalty and boost your sales.

Tailor made packing

To reduce costs, packing should keep an order within the smallest number of boxes and use the right type of packing materials. But we also provide various packaging options to meet your special packing demand.
Why SFC?
Quality control
Protective package
Add-on services
What our customers said?
I have always felt SFC is a good fulfillment alternative when dealing with issues online. From the initial account setup to follow-up support, I've been delighted by their professionalism, kind and friendly attitudes, and the fact that they continuously handle my requests and questions with genuine care and punctuality.
Viktor
We've been working with SFC for close to one year now and have been very happy with their service. We're a fast growing retailer in the household appliances space. We ship our products worldwide. The system works well, which gives you a lot of visibility & control over what's going on.
Marvin
I was amazing that the decks were so perfectly protected inside that they arrived in absolutely perfect condition.
Timmy
I purchase many items from China both for personal and business use and I find SFC is the best tracker for any package I have been expecting.
Margie
How to Obtain Perfect Fulfillment Solution?
Get Free Quote