Crowdfunding Success Stories: How To Make Crowdfunded Projects Better?
Time: Aug 02,2022 Author: SFC Source: www.sendfromchina.com
To achieve crowdfunding success, you must learn tips for successful crowdfunding campaigns. The most effective way to get these tips is to learn from crowdfunding success stories of your industry. As crowdfunding fulfillment is the key to crowfunding success, today we will uncover the tips for indiegogo headphones fulfillment based on the successful crowdfunding example of our partner AudezeLLC.


I. The Story of AudezeLLC and Mobius Headphones
Audeze is a premium audio manufacturer headquartered in California, and also one of the most acclaimed headphone brands in the world. Their vision and commitment is to develop headphones that can provide the highest sound quality, and their headphones are indeed known for pure, broad, and highly delicate sound. Audeze has been at the forefront of audio technology innovation for a decade, winning worldwide acclaim among music industry professionals and audiophiles.

Mobius is an Immersive Cinematic 3D Audio Headphone from Audeze. Mobius features full 3D emulation with support for surround sound modes, and an integrated 3D head-tracking system that works seamlessly with today's most popular content. This headphone is specifically designed to meet the needs of professional and casual gamers.
For headphones crowdfunding, Indiegogo is the best crowdfunding platform for you since it has a higher crowdfunding success rate of 3C products.
Mobius was launched as a 30-day crowdfunding campaign via the Indiegogo crowdfunding platform, aiming to attract more technology enthusiasts and new customers in the gaming field, and to allow Audeze LLC to better estimate production and order quantities. In the end, the Mobius headphone gained 4,075 backers on the Indiegogo platform, with a total of HK$9,074,969.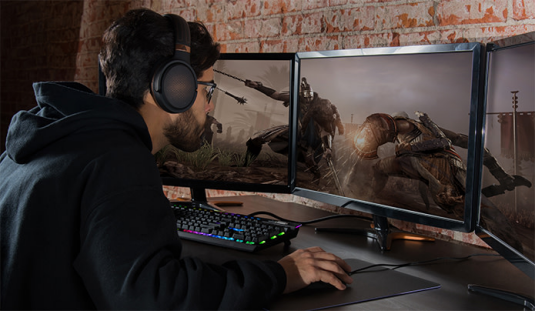 II. Problems Encountered During Crowdfunding Fulfillment Of Mobius Headphone
The Mobius headphones were designed and manufactured in the California factory of Audeze LLC, but were assembled in Shenzhen, China. This was because the components and parts were from different countries, and the headphone finally needed to be delivered to worldwide customers. The quality control department of Audeze was responsible for headphones production.

Then it come to how to complete crowdfunding fulfillment. A Mobius headphone box consisted of 7 different parts like microphones and USB cables, all of which would be assembled and put into one package. At the same time, the Mobius headphone contained batteries, and Audeze LLC hoped that the cooperative service provider will provide separate export customs declaration services to reduce the cost of sales. But when the number of orders reached more than 4,000, things become complicated.
To this end, the product suppliers that Audeze cooperated with in China contacted SFC Fulfillment. The reason why they chose SFC Fulfillment was because SFC Fulfillment is one of the largest fulfillment centers in China, providing warehousing, inventory management, picking, packing and international shipping services for many crowdfunding campaigns whose crowdfunding rewards were made in China, and had mature fulfillment experience, multiple crowdfunding logistics and excellent fulfillment capabilities. After communicating with Audeze LLC, SFC fulfillment's consultant Libby custom a fulfillment solution according to their needs.
Audeze LLC's Requirements on Crowdfunding Fulfillment
1. Customized packing.
2. Separate export customs declaration.
3. Deliver to the US within 10 working days at a reasonable budget.
III. How Does SFC Make Audeze LLC Crowdfunded Projects Better?
Audeze LLC required 4,075 orders to be packaged in custom boxes, which is obviously a very easy job at SFC.

"SFC Fulfillment has a large fulfillment operation center in Shenzhen, which is equipped with automatic assembly line equipment that can operate 24 hours a day. Its average daily maximum handling capacity is 500,000 orders, which can fully process all orders for Mobius headphones."


It turned out that when Audeze LCC sent the order and goods to SFC warehouse before 4:00 pm, SFC Fulfillment completed packaging that night; In addition, considering the high value of Mobius headphones and the high risk of being stolen during transportation, SFC team used a courier bag to cover the logo on the box with the consent of Audeze LLC.


2. Separate Export Customs Declaration for Mobius Headphone
SFC Fulfillment provided separate customs declaration solutions for Mobius headphones, and the whole customs declaration processes were very easy under the operation of SFC Fulfillment. After all Mobius headphones were loaded into the car and the packing lists were generated, SFC Fulfillment passed the port on the same day, and completed the customs declaration process in only 2 working days. SFC Fulfillment returned the customs declaration documents to the Mobius' headphone suppliers, and they applied for a tax refund according to the material. With rich customs declaration experience, SFC Fulfillment arranged the transportation on the same day after the customs declaration was completed in a manner of safety and fast.


3. Deliver to the US within 10 Working Days
The Mobius headphone orders come from all over the world. In addition to the global logistics plan, Audeze LLC especially mentioned that it expects SFC to achieve shipping from China to the US within 10 working days while keeping the logistics budget under control. Therefore, the fulfillment consultant Libby custom the U.S. and global crowdfunding logistics solutions for Audeze LLC. She strongly recommended SFC's U.S. USEXP Line since it had more ensurance, higher cost-efficiency for high-value products delivery, and the overall shipping rates was in line with Audeze LLC's expectations.


4. The Fulfillment Result of Mobius Headphone
After Audeze LLC used SFC's US-USEXP line, Mobius headphones were delivered within 7 working days, with an overall delivery rate of 99.6%. According to the feedback from consumers receiving packages, the crowdfunding fulfillment service was convenient and fast, so Audeze LLC expressed sincere gratitude and praise for SFC Fulfillment. In the new product crowdfunding campaign after the Mobius headphone crowdfunding project, Audeze LLC once again selected SFC Fulfillment to jointly complete a new headphone crowdfunding project of nearly ¥100,000.


The above is the Mobius headphone crowdfunding case of Audeze LLC shared by SFC Fulfillment. We hope it can help you solve some crowdfunding fulfillment issues. With the help of SFC Crowdfunding Fulfillment, you can save time and resources and focus on promoting your crowdfunding projects. What's more, all new registered customers will be exempted from 30-day storage fee and SKU management fee, enjoy SFC Fulfillment's exclusive order fulfillment solution and free value-added services.


Learn about SFC Crowdfunding Fulfillment now!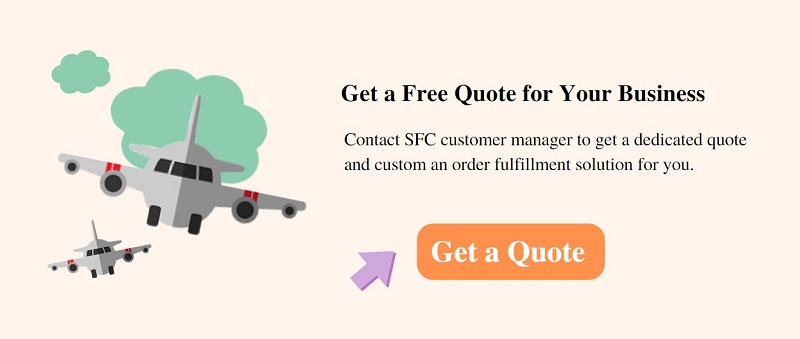 You may also be interested in:

Post Views:
1491
Get a Custom China Fulfillment Solution with
FREE

Storage for

30 Days

Want to know about our services, fees or receive a custom quote?

Please fill out the form on the right and we will get back to you within a business day.

The more information you provide, the better our initial response will be.
Get a Custom China Fulfillment Solution with
FREE

Storage for

30 Days