New service to UK is coming
2018-11-07
Dear Customer,
Hello!
UKEXPLS has been on line and the price is favorable. Please contact your customer manager for further information.
This channel is suitable for low-value, fast-speed light and small items. The whole time-in-transit is 4-7 working days. Six departure per week are delivered from Hong Kong to London Airport directly, and the terminal is handed over to Yodel. Three times of free deliveries, weekend delivery service are available, and the failed delivery parcels can be returned to local warehouse without extra charge. It can be connected with built in / support battery products. Please contact with your account manager for shipping.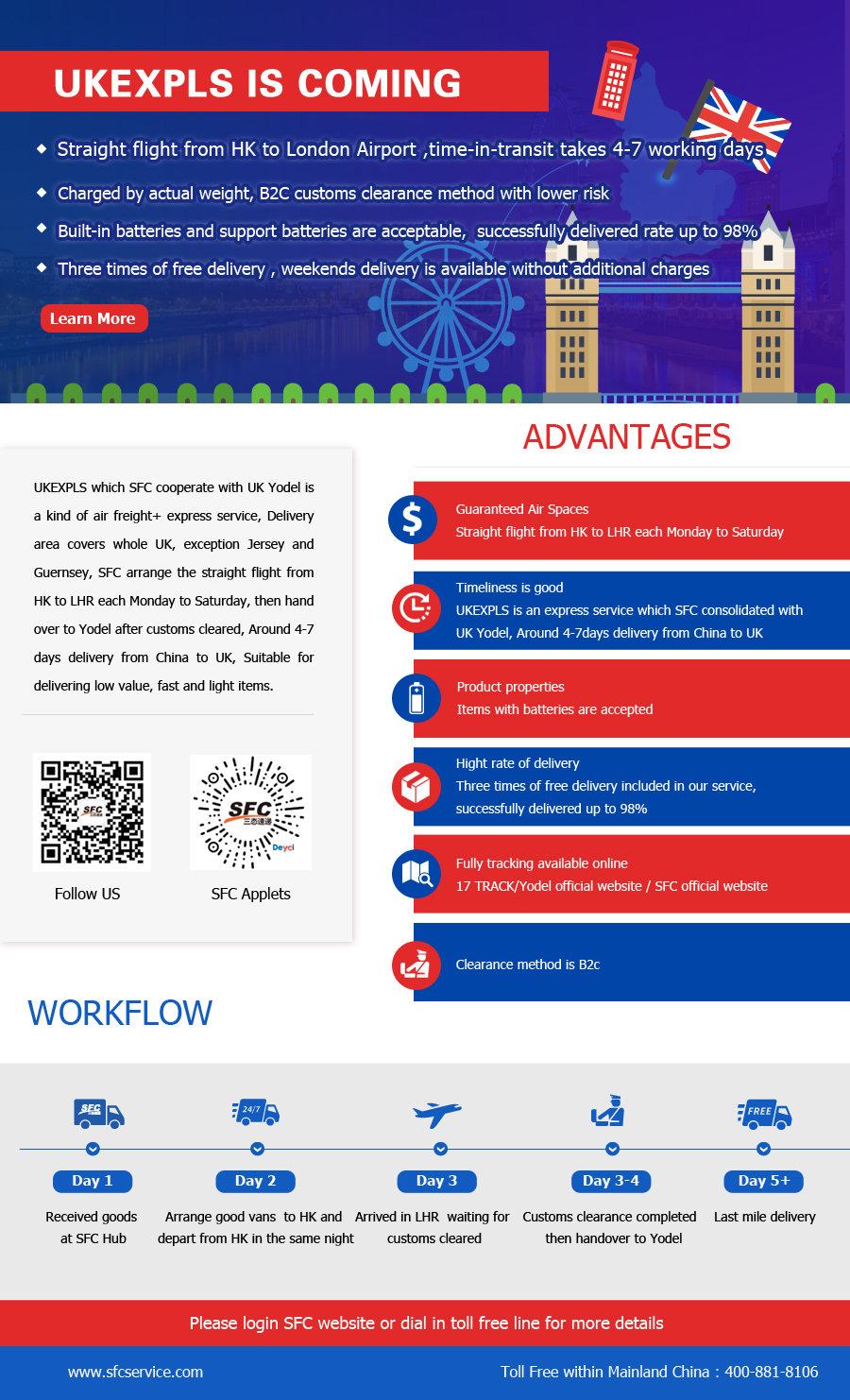 Please kindly pay attention and thanks for your always support!
SFC Service Ltd.
November 7, 2018.