Delivery to American FBA Service is on line.
2017-06-08
Dear customers,
Have a good day!
As the rapid development of e-commerce industry these years, a growing number of Chinese cross-border e-commerce sellers have boarded on kinds of marketplaces.To improve the service and efficiency, lots of merchants ship to FBA service.The countries different customs declaration polices always confuse the merchants. Any reasons of unqualified declaration will delay or prevent customs clearance before shipping to FBA. Considering the merchant requirements, SFC provides Delivery to American FBA Service, cooperating with FedEX. Departing from Shenzhen or HongKong and last mail delivered by local FedEX, it takes only 4-7 working days to arrive at all Amazon FBA located in Eastern,Middle and Western America. The freight includes fuel surcharge and import duty (excluding high tax category,such as Car-carrying DV,mobile phones,tablets,etc. ).Time efficient, cost-effective,easy operation, it is the best choice for clients who would like to focus on marketing and developing business.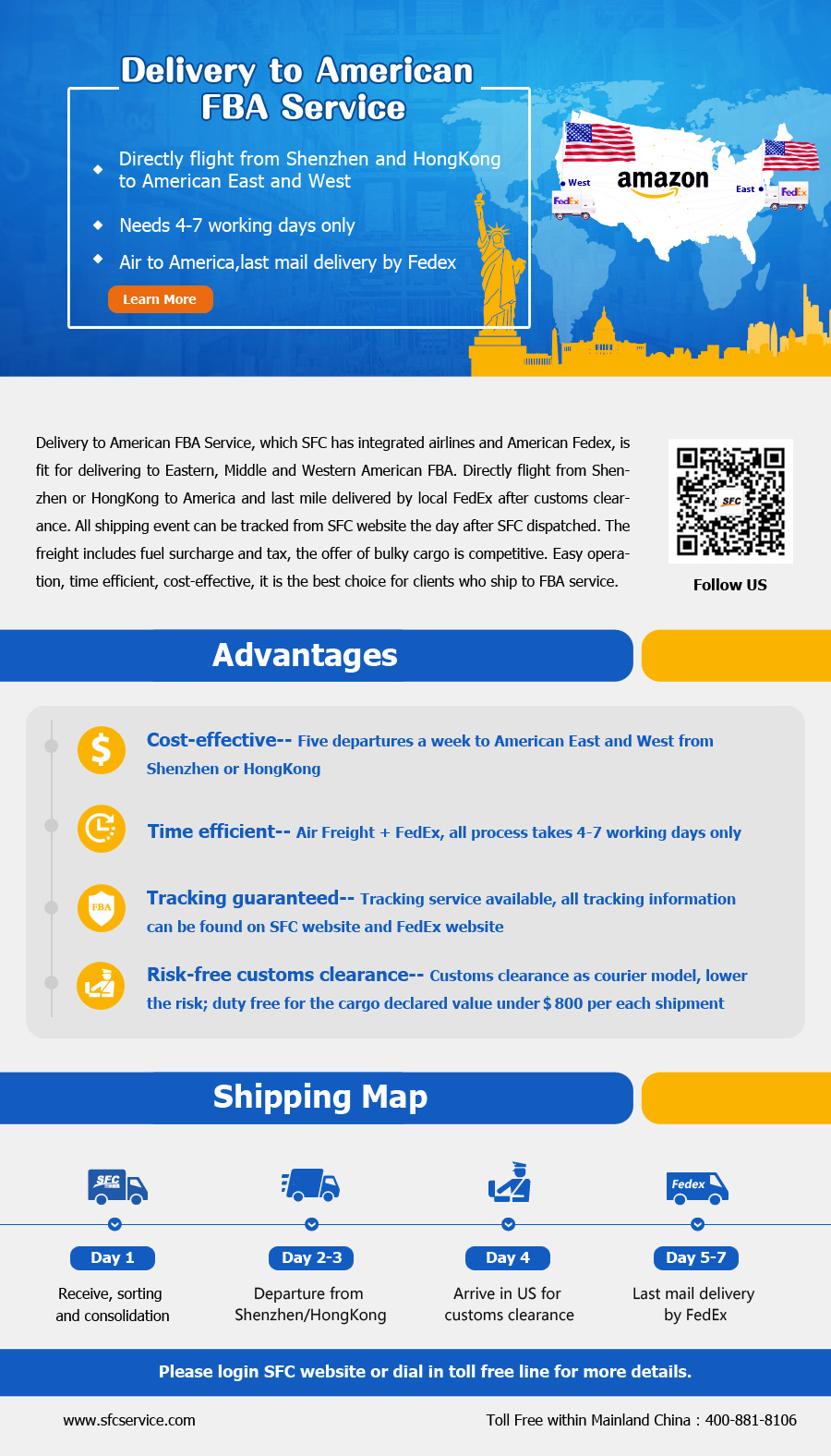 Sorry for any inconvenience caused,thank you for your always support!
SFC Service ltd
June 8,2017